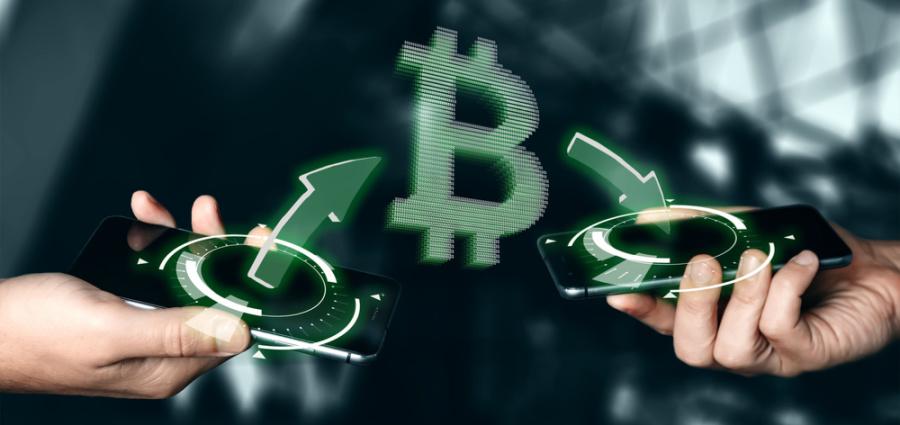 Wednesday, February 15 2023
The cryptocurrency industry is booming, with over 1.1 million transactions per day through Ethereum alone. And even though most retailers are still wary of accepting bitcoin payments, the list of companies that accept cryptocurrency payments is growing continuously.
As more and more online and offline brands start accepting cryptocurrency payments, the number of people willing to use it increases as well. You can, too, start receiving crypto payments from clients around the globe. But first, you should know how it works, the potential benefits and drawbacks, and how you can start accepting bitcoin and altcoin payments on your website and physical store. Let's discuss all of that and more below.
What Are Crypto Payments?
It's exactly what it sounds like; using cryptocurrency to make payments for services and goods. However, it should be noted that crypto has not yet become a legal currency anywhere around the globe except El Salvador, which only accepts bitcoin payments. Nevertheless, you can trade crypto in most countries as if you're trading a property.
You can trade Bitcoin, Ethereum, Litecoin, Ripple, Dash, Monero, etc., on exchanges like Coinbase, Kraken, Bitfinex, Coinmama, and Binance, etc. Still, many online and offline merchants accept cryptocurrency payments, including AT&T, Microsoft, KFC, Starbucks, Namecheap, Whole Foods, NewEgg, and so on.
Since cryptocurrencies are typically designed for easy peer-to-peer transactions, receiving cryptocurrency payments is as straightforward as sending coins from one wallet to another. The customer can use their phones to scan the QR code or copy the hash code of the merchant's wallet and make a transfer without involving any intermediary.
Pros
and
Cons
of Accepting Crypto Payments:
Before we discuss how to accept bitcoin payments on your website, let's first understand the benefits and potential drawbacks of accepting crypto payments.
Advantages:
It Might Be The Future: The trend of merchants shifting to accepting bitcoin and altcoin payments is growing continuously, and we believe its worldwide adoption is inevitable.
Lower Fees: Although the fee can be a little high on some blockchains like Ethereum and Bitcoin when the number of transactions is high, crypto payments can still be lower than credit card and payment processor fees.
Worldwide Transactions: Crypto knows no boundaries, and that's precisely why it's incredibly easy to send anyone any amount around the globe and pay the same network fee.
Secure Transactions: Since there are no intermediaries in crypto because of decentralization, you don't have to put trust in banks or processors when taking payments. You deal directly with customers.
No Hardware Mess: All you need is an internet connection to send or receive cryptocurrency payments.
Future Innovations: A lot of pretty cool projects are being launched in the crypto space attempting to solve problems in current financial systems, so the future is all about future improvements.
Drawbacks:
It's Decentralized

: Since blockchain is decentralized, there's no governance or presence of regulators. This increases the risk of fraud, filling the market with many scam projects and only a few legitimate ones. This leaves very little recourse in case something goes wrong.

State-Wise Regulations

: Only a handful of states are considered 'crypto-friendly,' including Wyoming, California, Colorado, and so on. Even among these states, the regulations for crypto use are different. Although this shouldn't affect the use of crypto for simple payments, you can still face some resistance when cashing out certain crypto coins.

No Dispute Resolution

: With the use of crypto, you don't have to worry about chargebacks. However, there's also no system in place to solve any disputes that may arise with customers.

Uncertainty & Taxes

: While IRS has provided a lot of information regarding the use of crypto, it can be challenging to navigate through it. Every day, the federal government issues threats to pass laws regarding crypto, but there's still no clear picture of this virtual currency's future.
Volatility Risk: The crypto market changes incredibly fast, and that means the risk volatility is high in this space. This is both a pro and a con depending on how you use the cryptocurrency paid by customers. If you use a crypto payment processor, then they will quickly exchange it into fiat currency, providing you with the exact value of the goods sold. However, if you hold on to the cryptocurrency, it can either rise or decline in value, even within hours.
Let's Look at a Few Common Cryptocurrencies:
There are over 10,000 cryptocurrencies out there as of 2022, but you don't really need to know about all of them. Let's talk about some of the major players of the game, as most people will be using them to make crypto payments.
Bitcoin: The cornerstone of the crypto space, Bitcoin started the blockchain revolution in 2009 and currently holds the highest value in the entire market. Whenever this undisputed king of the decentralized land experiences a hiccup, all other cryptocurrencies face a bump as well. Some enthusiasts in the crypto community have even dubbed bitcoin as digital gold.
Ethereum: If bitcoin is the Alfa of the crypto pack, then Ethereum is the beta. It's the second-biggest blockchain, and instead of having a similar blockchain concept as bitcoin, ETH came up with its own; smart contracts. It also introduced dapps, which are regular mobile or web applications but without any single party controlling them; they're decentralized apps. The NFT craze also started with Ethereum.
Cardano: Ethereum brought a revolutionary concept of smart contracts, but it lacks governance and scalability (which are being solved with Ethereum 2.0). Cardano is a cryptocurrency with smart contracts and an active and passionate community working hard to solve these issues.
Solana: Solana is directly competing with Ethereum by providing smart contracts and NFTs with faster speeds, lower fees, and big investors.
Polkadot: Many projects are now focusing their attention towards the internet of blockchain that includes Web 3.0 and Metaverse in the pipeline. Polkadot is one of the prominent coins focusing on the internet of blockchain.
Some more coins that are commonly supported by most payment gateways include Dogecoin, Bitcoin Cash, and Litecoin, to name a few.
How to Start Accepting Bitcoin and Cryptocurrency as Payments?
Alright, now's the part where you get what you're most interested in; how to start raking those virtual coins from customers? Well, whether you're a physical or an eCommerce store, there are two main ways to do this; let's check them out below:
1. How to Accept Crypto Payments as a Business?
As a physical retail store, you have two options to receive cryptocurrencies; directly or via crypto merchant services provider; let's take a gander at both of them below:
Accepting Cryptocurrency Payments Via Merchant Services:
You can start accepting bitcoin payments or other virtual currencies through a payment processor. A merchant services provider will help you set up the POS system of a processor where your customers can pay using a wide range of cryptocurrencies.
The cryptocurrency will automatically convert into fiat currency, which will be deposited into your bank account at intervals decided in your contracts.
Pro: It's the most convenient way to receive crypto payments even if you don't know anything about blockchain. You'll just get the currency exchanged into fiat and deposited into your bank. Plus, since there's a 3rd party involved (your payment processor), you'll have a layer of security as you won't be directly receiving payments from anonymous customers.
Con: You will have to pay the payment processor's fee, and your transactions will not be completely anonymous as they'll go through a 3rd party; your payment processor.
Accepting Crypto Payments Directly:
If you don't want a payment processor and would prefer to receive altcoin and bitcoin payments directly to your crypto wallet, you can deal with customers directly. You will need a few things:
Wallet: You will need a crypto wallet where you'll store the cryptocurrency payments you get from customers. They'll transfer crypto from their wallets to yours.
Public Key: You will need to provide customers with a hash code (a string of numbers like that of a bank account number) or a QR code that customers can scan and send the payment.
Crypto Exchange: Once you receive crypto payments into your wallets, it's not very secure to keep them there, especially if you have a hot wallet (online wallet). You either need a cold wallet (offline wallet like USB storage to store your coins). or quickly exchange the cryptocurrency into fiat money using a crypto exchange like Binance or Coinmama. Then you'll transfer that money from the exchange into your bank account.
As you can guess, accepting payments on your own can be quite a hassle. You will be doing all the work just to save a few dollars on fees. Plus, as the number of transactions increases, a lot of your time will be spent in handling them instead of focusing on handling customers.
2. How to Accept Bitcoin Payments on Your Website?
If you've got an e-commerce store and don't know how to accept crypto payments, then don't fret; it's not that difficult. Here are two ways to do it:
DIY: If you want to avoid using the services of any third party like a payment gateway, you'll have to generate a wallet address (public key) for every sale. The customer will use that address to send you the payment. The only problem here is that you will have to build a checkout system around crypto payments on your own and handle invoicing.
Payment Gateway: Over the years, crypto payment gateways have matured more than you may expect. A wide range of service providers is available, including Coinbase, NOWPayments, Bitpay, and Coingate, to name a few. They can accept a massive range of cryptocurrencies. Whether you have a Shopify or a WooCommerce store, you can easily integrate them into your payment system.
If you don't mind paying a small fee to handle your crypto payments, using a payment gateway is the most reliable and convenient way to start accepting bitcoin and altcoin payments on your website.
How Can You Set Up Crypto Merchant Services?
You need a crypto payment gateway to start accepting bitcoin and altcoin payments more conveniently and securely. A crypto merchant service provider will help you set up the payment gateway, including online payment processing and POS hardware.
Tip: Make sure to find POS terminals that process both NFC/EMV cards and receive crypto payments; it'll make your life a lot easier.
Cryptocurrency merchant services are available in both Custodial and Non-Custodial forms. The former refers to those service providers through whom the cryptocurrency payments pass. So they first take control of the currency, exchange it and then send it to your bank when it's time for a payout as per your contract.
The latter one (non-custodial) refers to those who never take possession of the crypto payments, so you own the funds once they go through the payment gateway.
Both types of merchant services have their pros and cons. However, if you want the process to be secure and want your merchant services provider to be more involved, custodial is the better option.
Should Your Business Accept Crypto Payments? Here's How to Tell:
Crypto payments are one of the most exciting developments in the physical retail and e-commerce industry, and the future is only looking brighter with every passing day. If you're on the fence regarding the adoption of cryptocurrency payments, here's how you can tell if it's right for you:
You Have Interest in Crypto: If you already follow the crypto market and have made a few investments, accepting bitcoin and altcoin payments might be the right step. You can broaden your customer base to crypto enthusiasts and accumulate cryptocurrencies to hold or trade.
Your Customer-Base is Young or Tech-Savvy: Crypto might be the future, so young people may eventually start using it to pay for their purchases. So if you're catering to such a market, maybe it's a good idea to jump on this bandwagon right now.
You Want to Add More Payment Methods: If you're tired of paying hefty credit card fees, maybe it's time to experiment with crypto payments; they're typically not as high as credit card fees.
What's The Cost To Receive Cryptocurrency Payments?
There are two variables here that affect the cost; network fees (the fees charged by blockchains to facilitate the transactions). This fee is mostly paid by the person sending the money, so your customers may be the ones paying it.
The second fee is the payment gateway transaction fee that, which, right now, is around 1% per transaction. Some payment processors may also charge a small fee to transfer cash or crypto into your business or personal accounts.
Parting Words:
With the steep rise in traditional payment methods' costs, it's not a bad idea to look for alternatives that are cheaper and equally, if not more, convenient. These virtual currencies can prove to be the future of how we pay for goods and services.
However, there's always some risk with accepting Bitcoin and altcoin payments, which we've addressed above in the drawbacks sections. But if you can take this leap of faith, you may stumble upon a much better and lower-cost way to receive payments from anyone and anywhere in the whole wide world.
Get started with Crypto payment processing. It's never been easier to accept payments for any type of business.