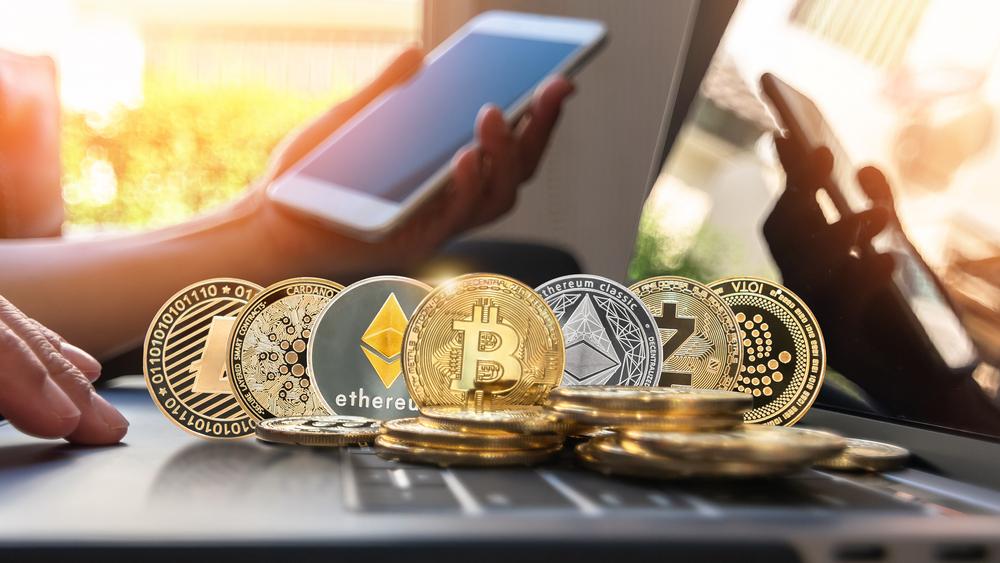 Thursday, February 09 2023
With the worldwide acceptance of cryptocurrencies at physical retail stores, thanks to the rise in bitcoin payment gateway providers, one must wonder, what is a cryptocurrency payment gateway?
More importantly, as a merchant, what's in it for you if you set up a crypto payment gateway? Is it safe? Do you have to know a lot about crypto to use a payment gateway? Read on to find out:
So What's a Crypto Payment Gateway?
Simply put, the crypto payment gateway does exactly for cryptocurrencies what the regular payment gateway does for fiat currency. The function of any payment gateway is to accept payment from the customer, process it, and transfer it into the merchant's bank account. So a crypto payment gateway means it's a payment processor for cryptocurrencies.
With the help of crypto payment processors, merchants can accept digital payments and in exchange, get fiat currency in their bank accounts immediately. The crypto or bitcoin payment service providers remove any reservations or uncertainties one might have with crypto, enabling them to set up more ways to get paid.
Now you may ask the question, why do I need a crypto payment processor when I can get paid in my wallet? Well, you're right, you can absolutely accept crypto payments in your wallet but then you'd have to exchange them into fiat currency. Bitcoin or altcoin payment service provider, on the other hand, takes this extra step out of the process, providing you with exchange service immediately!
How Does the Crypto or Bitcoin Payment Gateway Work?
Crypto payment processors are the companies taking already accounted risks on your behalf by accepting crypto from your customers using their wallet(s). They then exchange that amount to fiat currency and transfer it to your bank account. Here's what a typical step-by-step process looks like:
During checkout, either in-store or online, your customer selects cryptocurrency as a payment option.
They pay in crypto equivalent to the value of fiat money set as the price of your product or service.
The payment immediately converts into your choice of currency.
The money is transferred to your pre-decided bank account in intervals pre-written in your contract.
The entire process is transparent and you don't have to worry about anything except that the bitcoin merchant services provider you're working with is honest and will transfer the correct amount of funds to your bank.
What Are The Fees to Use Bitcoin Payment Gateway?
You can expect to pay two kinds of fees here:
Payment processing fee
Non-payment processing fee
The first one is the service fee the crypto payment processor charges to facilitate the transaction.
The second one may or may not be charged depending on the currency used for payment. The payment processor uses a wallet to receive crypto payments, so if the customer pays in a currency that has fees levied on transfers, the processor will pass this fee on to you.
The Benefits & Drawbacks of the Crypto Payment Gateway:
Cryptocurrency, by its very nature, is designed to be anonymous and decentralized. This system makes transfers convenient and safer for two parties. However, since crypto payment adoption is still in its infancy period, some merchants may not be comfortable accepting digital currencies as payments. They may still be somewhat skeptical or reluctant to use this system.
To ensure you understand the rewards and potential setbacks of using bitcoin merchant services, we've laid out some key advantages and drawbacks below:
The Good Bits:
If a payment is processed through a payment gateway, there will be no anonymity, enabling you to keep track of who you're dealing with.
Anyone, anywhere in the world can pay you using any cryptocurrency your provider can receive; no geographical limitations.
If there are crypto payment issues, you have a service provider to help you out.
You receive the money exchanged into fiat currency from the provider in your bank account.
You don't have to figure out the nitty-gritty of cryptocurrencies or how the blockchain system works, your payment processor will do all the heavy lifting.
You get paid the exact market rate of the cryptocurrency you're being paid in at the time of transaction. This reduces the risk of volatility.
The Not So Good Bits:
Defeats the purpose of using cryptocurrency because a payment gateway is a 3rd party that crypto was originally designed to bypass.
You will be relying on the merchant services provider's ability to maintain 100% service uptime because you may be receiving crypto payments from different time zones around the world.
You will pay the crypto payment gateway provider's service fee on top of the transaction fee charged for transferring a cryptocurrency from one wallet to another.
If the gateway is hacked, you can lose any funds you have in their account scheduled to be transferred to your bank.
Parting Words:
The fundamental principle behind cryptocurrencies is removing any third parties from your transactions. With the use of the bitcoin payment gateway, you are involving a third party in the transaction. While this may defeat the purpose of crypto, if your business and products are legal, you don't really have to maintain anonymity.
You can use the crypto payment gateways to receive payments and enjoy instant fund exchange to fiat currency along with the peace of mind of having someone handling the technicalities for you. It is natural for any merchant to be skeptical about the use of cryptocurrency payment processors and to be honest, they are not mandatory. You can get paid directly to your digital wallet. However, using crypto and bitcoin merchant services providers, you can remove much of the disinformation, speculation, confusion, and anxiety that decentralized and unregulated sources of funds bring with them.
Note: Be sure to check the cryptocurrency regulations of your country/state before setting up a payment gateway. Crypto payment gateways can work from anywhere in the world and many countries are coming up with new regulations regarding the use of cryptocurrencies.
Get started with Crypto payment processing. It's never been easier to accept payments for any type of business.