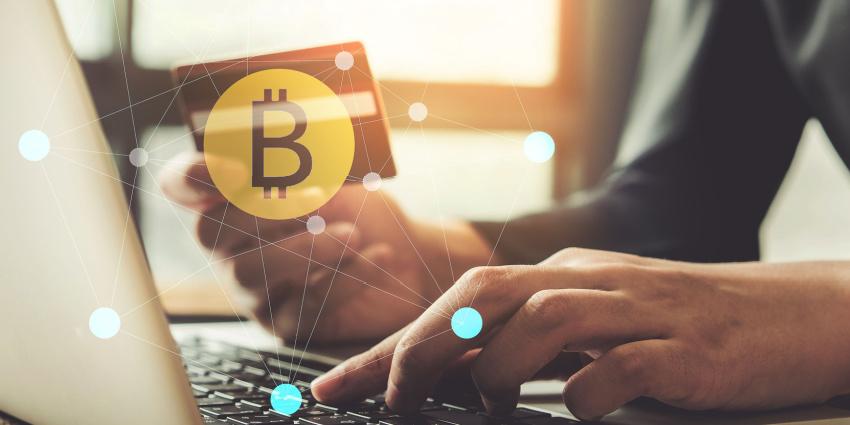 Thursday, January 12 2023
If you are following current trends in digital payments and the processing industry, then you know that Bitcoin and Crypto in general is making quite the splash when it comes to online payment processing. Bitcoin is the latest innovation in the payments industry and is opening up doors for merchants worldwide that want more flexibility, affordability, and privacy that come with cryptocurrency and Bitcoin payments. However, even though Bitcoin is becoming more widespread by the day, it still is a large unknown to many merchants and most merchants don't know how to take advantage of the rising popularity of the digital asset. This guide will show you the information that you need to know prior to opening a Bitcoin merchant account and how you can actually go through the process of getting a Bitcoin merchant account for your business to expand your customer base and make your online payments more efficient.
What is Bitcoin?
Perhaps one of the biggest hurdles for business owners to accept Bitcoin in their business is knowing what exactly Bitcoin is and how it works. Once you understand Bitcoin, your business will be better for it, because understanding it is the first step to accepting it as a payment.
At its most basic level, Bitcoin is a digital currency that is independent from any government or organization. It was created as a currency for the people to use, and for that reason it has gained intrinsic value and the perception of value, as well. For most people, it is used as a long-term investment or store of value, however it is also used as a payment method and is currently accepted by a number of large online and in-person retailers.
Bitcoin was founded over 10 years ago anonymously by an individual named Satoshi Nakamoto. Bitcoin is "mined" digitally by having computers solve complex algorithms and math problems to unlock blocks of currency, controlling the supply. Millions of people around the world now use Bitcoin as a currency and some people even get paid in Bitcoin.
One of the main benefits of Bitcoin is that it can be stored on a computer, mobile device, or physical wallet. This means that it can be transacted anywhere, similar to a digital wallet that holds credit cards. Additionally, the drastic price increase in Bitcoin over the past few years means that it is growing in adoption each and every day. The potential for businesses to gain market share through accepting Bitcoin is enormous, since businesses that do are held on a pedestal in the Bitcoin community.
Benefits of accepting Bitcoin payments
If you're looking to accept Bitcoin, it's probably because you already recognize that there are many benefits to be enjoyed when you accept Bitcoin as a payment method. If you are still evaluating the viability of accepting Bitcoin as a payment method in your business, then you should be aware of some of the best benefits of accepting Bitcoin payments for your business.
Speed
When dealing with Bitcoin, speed is definitely one of the most relevant benefits. Bitcoin processes at the same or faster speed as perhaps any other payment method out there. However, the real benefit of speed when it comes to Bitcoin is how long it takes for payments to become available to you. With traditional payment methods, it can take days or even weeks for your money to become available to your account. However, with Bitcoin, your funds are available almost instantly if you are withdrawing Bitcoin and within a couple of days if you are cashing it out to USD or another fiat currency.
Affordability
Affordability is one of the best strengths of Bitcoin and other digital currencies. With other payment methods, you will inflict a 3-4% processing fee. However, with Bitcoin, the fee is very minimal. When you use the correct payment processing service, it can cost only pennies to process a transaction instead of several dollars to process the same transaction. If you want to trim the fat in your business and create a more efficient process, Bitcoin is a great way to do it.
Anonymity
If you are in an industry where privacy is key, then there is no better payment option to use than Bitcoin. Bitcoin allows your customers to transact in private and send transactions anonymously, which is preferable for many people. Bitcoin is the only true way to offer this, and when you offer Bitcoin as a payment method you will undoubtedly see that your customers prefer to use it if they value their privacy.
Wider Customer Base
It's a well-documented fact that when businesses accept more payment methods, their potential customer base widens. This is also the case with Bitcoin. When your business starts to accept payments with Bitcoin, a whole new customer base is exposed to your products and services. What this means for your business is that the potential for income and revenue has just increased and you're more likely to have success with your venture. Widening your customer base is always a good thing, and the Bitcoin community has shown time and again that it rewards those that choose to accept their payment of choice.
How do you get a Bitcoin merchant account?
If you've heard enough and you're ready to get started with your Bitcoin merchant account, we don't blame you. There are many benefits to opening a Bitcoin merchant account for your business, but that's not the difficult part. Many business owners still aren't familiar with accepting Bitcoin or establishing Bitcoin payment gateways.
The best way to get started with accepting Bitcoin payments for your business is to get in touch with an account manager at your processor that handles Bitcoin accounts. There are some things and information that you will need to supply if you want to get a Bitcoin merchant account, including processing payment statements, banking statements, and some patience when it comes to approvals.
How long does it take to get approved?
This is one of the most common questions, because businesses are often excited to get started and start feeling the positive effects of getting approved for a Bitcoin merchant account. If you are applying for a Bitcoin merchant account, you will typically have to have a bit more patience than if you were applying for a regular credit card processing merchant account. The reason is that Bitcoin processing is still new to the payments industry and underwriters typically take a longer look at these applications than they do with others.
However, that process is improving as more and more businesses want to accept Bitcoin. For some, the process could take as little as 1-2 days. For others, it could take up to 10 business days to get approved. The approvals process and how long it takes will largely depend on a number of factors including your industry, the quality of your application, and whether more information is required of you from the underwriters.
What about the payment gateway?
If you are sold on the idea of Bitcoin but are concerned about how to facilitate it, then put your mind at ease. The best thing about partnering with a merchant services company that offers solutions for Bitcoin payments is that they often provide a payment gateway to go along with the processing. For you, this means that there is very little work involved to get the gateway up and running and allowing your business to accept payments by Bitcoin.
For the customer, it means that they will have a seamless experience when paying with Bitcoin, making them much more likely to use your business again. If you want to make the process as easy as possible for both you and your customer, then partnering with a merchant services business that offers a robust payment gateway for Bitcoin payments is the only way to go.
Fees involved in accepting Bitcoin
Just like there are fees involved in accepting credit card payments, there are also fees involved in accepting Bitcoin payments. While fees are never the most fun part of accepting payments, you should know that the fees for accepting Bitcoin payments are often far more affordable because of the lack of chargebacks. Because Bitcoin payments are irreversible, that means that your business likely won't have to deal with any chargebacks from Bitcoin payments. This incurs much less risk for the merchant services partner and allows all parties involved to keep more profit from the transaction.
Future of Bitcoin payments
There's nothing worse than investing in a crypto payment gateway only to have the payment method die out in a couple of years. That is one of the main fears of merchants that are hesitant to accept Bitcoin payments. While this concern would have been valid a few years ago, Bitcoin has now proven that it is around for the long haul and has gained very widespread adoption compared to where it was only a couple of short years ago. While it might not ever be the primary payment method of the world, it can now be confidently said that there is not a lot of fear about it going obsolete within the next couple of years. You can invest in a Bitcoin payment gateway without concern that you are investing in a technology that can't help your business in the long run.
Get started with Crypto payment processing. It's never been easier to accept payments for any type of business.