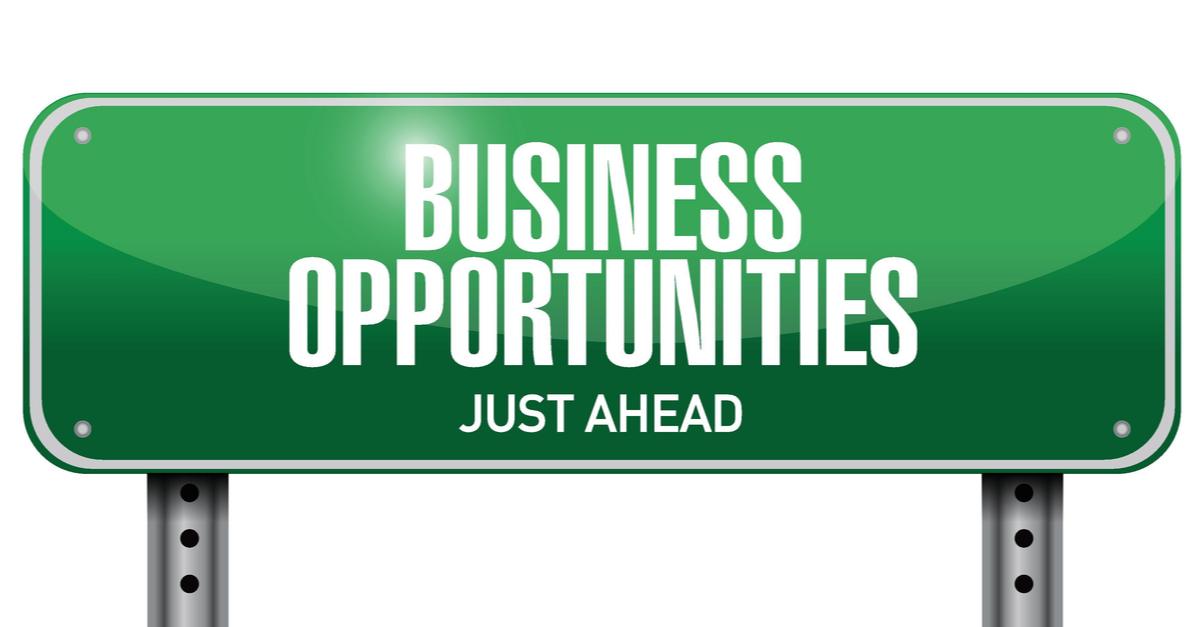 Are you looking for the perfect business opportunity that would allow you to work from anywhere in the world, have access to drastic increases in your compensation, and help businesses around the world achieve more with their payment processing solutions? If so, then starting a merchant cash advance business might be the right option for you. Many people are discouraged by the fact that starting a business often takes some startup capital and that is a frequent hurdle that stops dreams in their tracks. However, with the right merchant services partner, you can achieve your dreams of taking advantage of the perfect business opportunity and opening up your own merchant cash advance business. Here's how you can achieve your dreams, own your own business, and have the financial freedom that you have always wanted all for a relatively low investment!
Benefits of Being a Merchant Cash Advance Agent
You might have heard about how lucrative a career in merchant services can be, but what you might not know is that there are many different types of careers in merchant services. The most common type of agent in merchant services is selling processing services. While this can be a lucrative field, it is also a hard place to succeed with a lot of competition and many factors that could contribute to failure or hardship. That's why people that want the best of both worlds often come to merchant cash advance services. Here are some of the benefits of being a merchant cash advance agent within the merchant services industry.
Easier Sales
One of the reasons that merchant cash advance businesses are so often started is because it is the ideal business for those that do not like to bother business owners with cold calls and other pushy sales agendas. When you work as a merchant cash advance agent, the sales sometimes practically make themselves. Yes, you will have to establish a system for processing these interactions and ensuring that you maintain communication with your merchants, but for the most part, merchants that need cash advances will seek them out. That's why you should focus on just making yourself visible within the merchant cash advance industry and focus on being found by those that need your services.
Flexible Schedule
Another benefit to working as a merchant cash advance agent is that it is a business opportunity that provides a lot of flexibility in your schedule. Because you will be essentially acting as an independent contractor with control over your own success, you will also enjoy the benefits that come along with that designation with flexibility in your schedule. This is a luxury that people often dream about, but aren't able to achieve as much. Being in merchant services and specifically merchant cash advance provides you with the tools you need to forge your own path and create a business that you are the boss of.
High Earnings Potential
When you become a merchant cash advance agent, one of the first benefits that you will take note of is the fact that the earnings potential in this field is incredibly high. As a merchant cash advance agent that helps businesses gain access to short-term funding, the amount that you earn is limited only by how hard you are willing to work and how good of a position you put your business in for success. The more clients that you can take in, the more that you will earn. The best part is that all of this is scalable and allows you to increase your revenue and income without having to increase your expenses and investment.
Help Businesses
Another great benefit of being in the merchant cash advance business is that you can feel good about what you are doing. As a merchant cash advance agent, you'll be dealing with businesses and helping them to solve a common problem--cash flow. Being a business owner is not an easy prospect and there are multiple complications that could arise when it comes to cash flow. You can help address these needs for your clients and provide them with The helping hand that they need to overcome their challenges and fund operations on a short and long-term basis.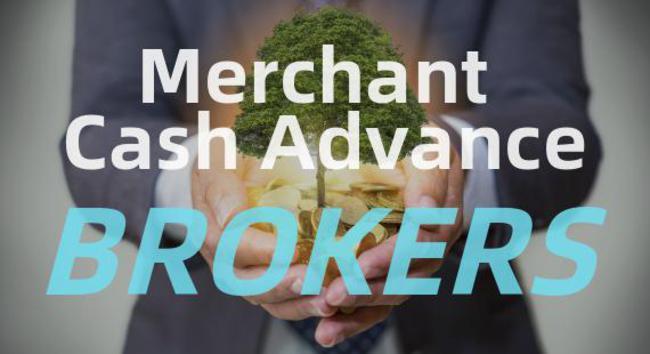 Being a merchant services agent or professional is all about providing merchants with exactly the right services that they need and finding them solutions that will make operating their business more efficient, easier to operate, and more profitable. While many think of processing and POS solutions when the topic of merchant services is brought up, the mission to help merchants operate in the best way possible goes beyond just card processing. One of the best ways that you can provide your merchants with superior service that meets their needs is by becoming a merchant cash advance broker.
What is a cash advance for merchants?
Regardless of whether you have worked in merchant services or not, you probably already know what kind of a transaction a cash advance is. A cash advance is an infusion of cash provided to a business or individual that is borrowed against an incoming payment or deposit. In addition, it can also be paid with funds not a part of an upcoming transaction.
For businesses that suddenly find themselves in a tight spot financially, a cash advance from the person that already offers them merchant services is a great option. This allows businesses to have access to a line of credit and fund any short-term needs that they might have to keep the business running well and efficiently.
The cash advance is not free money, however. The merchant must pay back the money either using incoming funds that they have from processing activities or by paying it off with other funds. All in all, the cash advance transaction is a very beneficial one for merchants that want to be able to be flexible when deciding how to allocate money and fund their operations through difficult times.
What is a merchant cash advance broker?
Now that you know what a cash advance is for merchants, you might be wondering what exactly your role in the situation might be. As a cash advance broker, you would have the responsibility in the transaction to identify businesses that might be in need of this cash infusion. This could be due to tough economic times, hard situations with cash flow, or any other number of factors that might affect the liquidity of merchants. These are the businesses that are most in need of a cash advance program.
Once you have identified these businesses, your goal is to find out exactly what they need, how much of it that they need, and how affordable you can deliver it to them. Your role is to be their partner in finding a cash advance solution to fit their needs and fund their operations.
In addition, you will work closely with them to understand their business and be a true partner to them in a time that might be difficult for their business. This business is just as much about helping business owners as it is finding ways to generate revenue from them. In this situation, both parties can benefit and it would be your job to make sure that happens by finding the most suitable cash advance provider for your merchant.
How do you earn money with a cash advance?
Another thing that you might be curious about if you are thinking of getting into the merchant cash advance broker business is how exactly you earn money being a merchant cash advance broker. Well, as we said earlier, the money that merchants are able to borrow with a cash advance is not free money. It must be paid back, and it must be paid back with interest added on top. This is how a cash advance provider makes money. As the cash advance broker that facilitated the deal, you will earn a portion of the interest that is earned from the loan as your commission.
In addition to the portion of commission that you will earn, many cash advance providers also have options that pay out their brokers on a per-deal basis, so that you are guaranteed a payout whenever you close a deal for cash advance services. With diverse and versatile ways to earn money as a merchant cash advance broker, you can be confident that you are enjoying one of the safest and most reliable ways to earn money in the merchant services economy. Those that want high earnings potential should be encouraged by this and enjoy the fact that they can earn money in a variety of ways.
Why should businesses use a cash advance broker?
If you are thinking of becoming a merchant cash advance broker but are hesitant because you are wondering why a business should use a broker for their cash advance needs, then let us put your mind at ease. Businesses need cash advance brokers because cash advance brokers provide them with more insight and advantages in the industry than they are usually able to get themselves. Yes, a broker might cost them more money up front, but it is paid back many times over through the term of the loan and the advantages that come from finding the right cash advance partner.
Cash advances are offered by almost everyone, which means that making a decision on a cash advance provider is very difficult at times. When businesses choose to use a cash advance broker, they will be instantly gaining a partner to work with that can guide them through the process and ensure that they don't get taken advantage of in the cash advance application or dispersing process. Working with a cash advance broker will enable businesses to get their cash affordably, quickly, and without having to allocate their own manpower to find it. There are dozens of benefits that businesses are able to enjoy when working with a cash advance broker and that is why cash advance brokers all over the world feel very secure in their job.
Ready to become a cash advance broker?
If you're ready to increase your earnings potential, have a flexible work schedule, and work in a flourishing and promising industry, then you are ready to become a cash advance broker. Go through the application process now to be approved in as little as 48 hours!