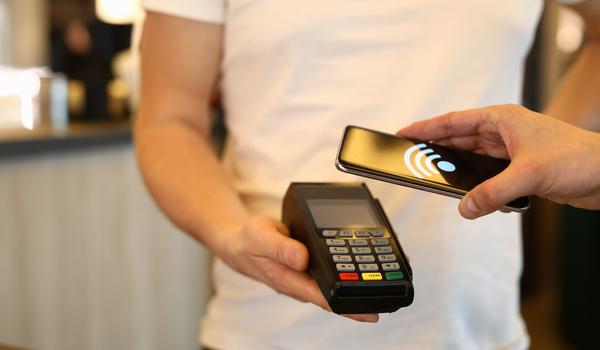 Wired point-of-sale systems make payment processing easy for traditional brick-and-mortar shops. However, if you want to take your modern business on the go, you need mobile credit card processing that offers convenience without sacrificing security. With the right merchant account for mobile business, you can make sales with ease anywhere and everywhere.
Why Do You Need Mobile Merchant Services?
More people use their smartphones as part of the shopping and buying process than ever before. Consumers expect the type of convenience that comes from wireless processing of transactions. In order to serve your buyers, you need mobile merchant services they can handle with a few screen taps and swipes.
Where do you do business? If you are a flea market vendor, set up a booth at an art show or craft fair, run a food truck or offer services at a client's house or place of business, you need mobile merchant processing that handles everything on the spot. The system processes EMV chipped cards, mag stripe, and no-contact payments with ease.
Even if you work in a shop or other retail location, the power to step out from behind the counter to process orders and payments makes things better. Prevent the frustration of standing in long lines when an employee uses a mobile credit card machine to get quick transactions done in a flash. This type of customer service leads to greater satisfaction overall.
Convenience, Security, and Fewer Open Invoices
The amount of convenience you provide to every client or customer with mobile merchant services seems obvious. However, do not underestimate the convenience that it provides to the business itself. When you have a secure way to read credit and debit cards, integrate fully with online payment options, and get comprehensive analytics in real time, you superpower your company in its quest for profits.
Of course, choosing a mobile credit card processing solution that focuses on both your and every customer's security and privacy matters most. With all the stories of leaked data in the news, you know you cannot afford to have something like that happen to your brand. Go with a trusted provider like Shaw Merchant Group, and you never have to worry.
When you sign up for a merchant account for mobile business, it becomes easier to balance your books and manage invoices, too. Instead of sending a bill after a service was performed or remitting invoices with net 30 or longer payment terms, you can without the wireless point-of-sale scanner and get paid immediately. This minimizes the number of open invoices track and lowers the risk of not getting paid at all. Mobile credit card processing opens up a world of possibilities for unconventional businesses. It provides increased convenience, security, and profitability the matter what product or service you sell. With a trusted mobile merchant services provider on your side, you can your customers and your company with the power it needs to profit.

If you run a non-profit organization, then you know the struggle that it can be to find good business partners that help you to further your cause in an affordable and robust way. Running a non-profit organization is difficult, but it can be made slightly easier with the help of a merchant services partner that understands your mission and is passionate about helping you to achieve it. Spreading awareness for your cause is one thing, but non-profits generally are able to operate because of their ability to take in donations and revenue. Funding is a crucial aspect of running a non-profit, so it is important that you find a merchant services partner that will enable you to process payments securely, safely, and affordably. If you hope to put your non-profit organization in the ideal position to maximize processing potential and get the most out of your merchant services, then finding the best merchant account for non-profits is a necessity.
About Getting a Merchant Account for a Non-Profit Organization
The first thing that you will need to know before getting a merchant account for your non-profit organization is exactly what that process looks like and what is involved. Most of all, you'll need to know what information and details you will need to provide if you hope to get a merchant account for your non-profit organization. Your approval for a merchant account will rest heavily on your ability to provide these details. Here are some of the pieces of information that you are going to need if you want to apply for a non-profit merchant account for your organization:
Personal identification information
Business status documentation
Bank statement information
Bank statement history
Functioning website & online presence
If you hope to get a merchant account for your non-profit, these are all essential parts of the process. You can increase your chance for a merchant account for your non-profit organization by being proactive in the information and documentation that you provide to the merchant services that you are applying to.
Benefits of Getting a Merchant Account for your Non-Profit Organization
If you run a non-profit organization that currently does not have a merchant account, then you know the struggles that this situation can sometimes impose on organizations when it comes to growth and facilitating donations and other contributions and transactions. There are several benefits that your non-profit organization can enjoy when you decide to apply for and get approved for a merchant services account.
Accept Online Payments
When you get a merchant processing account for your non-profit organization, you will be allowing your organization to start accepting online payments instead of having to stick to payment methods that are offline such as cash and check. This can be a huge boost to the convenience and time savings for your team as well as those that support your organization. Online payments are basically essential in this world of modern technology and the need for added convenience in all aspects of our transactions.
Accept a Variety of Payments
Another benefit that you get when you partner with a merchant services company to facilitate donations and other incoming transactions to your non-profit organization is that you can start accepting a variety of payments. This means ACH, credit cards, and other payment options that your customers love to use. One of the best ways that you can make your non-profit an appealing target for those that want to help your cause is to make the donation process easy and also make it easy for your contributors to use a range of payment methods.
Expand Your Reach
Perhaps the greatest benefit is that by accepting payments with a merchant services processing company, you will be expanding your reach worldwide. No longer will you have to be restricted by your locality or what people are in your region. With a merchant account for your non-profit organization, you can start marketing your cause around the world because you can accept payments and contributions from anywhere in the world. The power of this is very large and allows for non-profits to grow at high speeds as opposed to being limited by the contributors in their area.