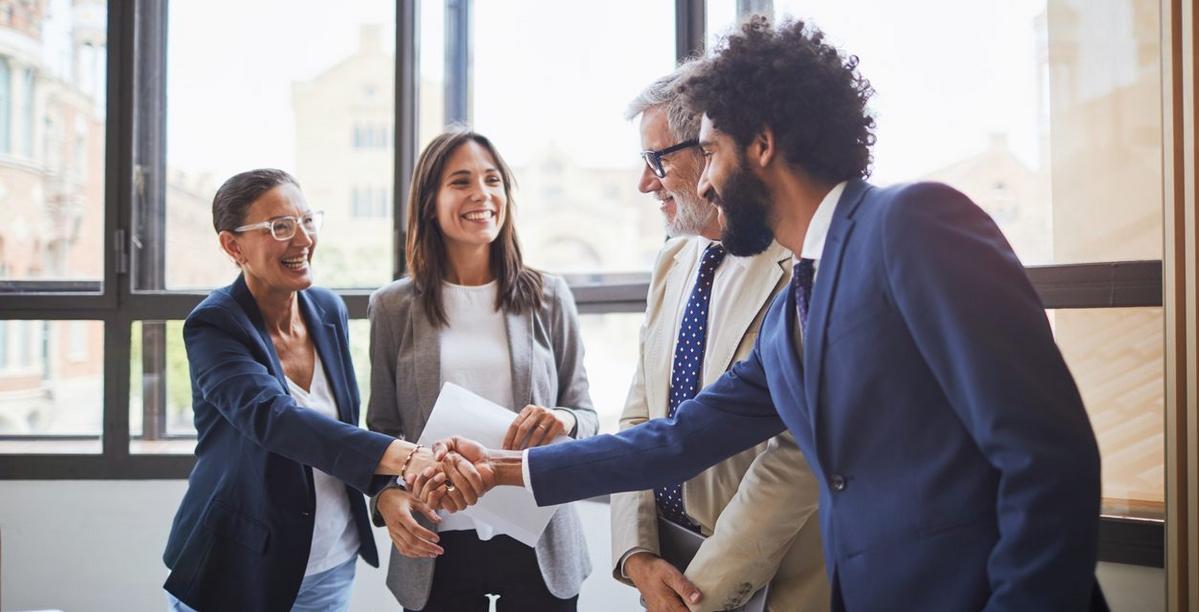 Don't have time for a traditional business loan? Maybe you don't have the necessary qualifications, but your business needs money now. Where does that leave you?
A cash advance may sound like a good idea at the time. You need money now and the cash advance offers it. At what expense, though? Lenders charge triple digit interest rates in exchange for the fast cash. That doesn't sound ideal, does it?
A merchant cash advance loan, though, offers quick access to cash with much better terms. While similar to a loan, it's not your typical loan. Instead, you sell your company's future sales whether bank deposits or credit card transactions.
How the Merchant Cash Advance Loans Work
You apply for the MCA loan like any other loan, but the process goes faster. MCA lenders look at your daily credit card receipts to determine how quickly you can pay the loan back. Many businesses get funds in as little as 24 hours.
What you get is a lump sum of cash. You may use it as you see fit. A few examples include payroll, advertising, paying vendors, or buying new equipment. The MCA lender doesn't dictate how you use the funds.
They do, however, determine how you pay the loan back. You have two options:
Hold back a percentage of your daily credit card receipts
Send daily or weekly bank account debits
Unlike a traditional loan, you make daily or weekly payments. Your payments include interest and fees, which we'll discuss below.
Merchant Account Loans and Interest
Merchant account lenders determine your factor rate (the cost to borrow) when underwriting your loan. The faster you can pay the loan back and the more stable your sales (credit card or cash), the lower the factor rate.
Factor rates vary between 1.15 – 1.5. Determine your loan cost by multiplying the factor rate by your loan amount. For example, if you borrow $30,000 with a 1.15 factor rate, you'd owe $34,500, paying $4,500 in interest/fees.
Finding the Best Merchant Account Loan
Understand the terms when choosing the best merchant account loan. Consider the following:
Factor rate – This is the cost to borrow the funds. You may see it as a 1.15 factor rate or 15%. Either way, you pay 15% to borrow the funds.
Holdback rate – This is the amount the lender will 'holdback' or take from your credit card sales or bank account. You agree upon this amount before taking the money. The greater your sales, the faster you can pay the loan back.
Term – This is how long it will take you to pay the loan back. It may be an estimate, however, since you promise a percentage or holdback rate of your sales. If sales are down, it may take longer to pay the full amount back. The credit card processing loan provides access to fast cash. Essentially, you borrow from your future sales to capitalize on an important purchase, marketing opportunity, or just to keep your business afloat.
How Merchant Cash Advances Work
If you are a merchant or own a business, you have most likely heard of merchant cash advances before. Merchant cash advances are a common service rendered by merchant services providers that are designed to provide merchants with the cash flow that they may need to fund operations on a short-term basis in the event of a liquidity shortage. However, if you are new to merchant cash advances, there are plenty of things that you are going to want to know before you commit to a merchant cash advance for your business. Knowing everything you can about merchant cash advances is a great thing to help you know whether it is a good option for you in the long run.
What are merchant cash advances?
The first step to knowing whether a merchant cash advance is the right choice for your business is defining what exactly a merchant cash advance is and what the process involves. A merchant cash advance is mostly exactly what it sounds like--an advance on the money that a merchant would otherwise be getting further on down the road from a deposit involving activities like credit card processing. When a merchant is granted a cash advance from their merchant services provider, it means that they will get access to money that would otherwise be deposited into their account in a matter of days, weeks, or months. This usually comes up when a business has an urgent need for the money that they are expecting and they are willing to pay some interest on it in order to receive it early.
Reasons for a merchant cash advance
There are a variety of reasons that you might need a merchant cash advance for your business. One of the most common reasons is that there is a slow-down in business due to factors beyond your control and you need to expedite the funds that you are planning to get in order to meet the short-term obligations and bills for your business. Without a cash infusion, you could quickly find yourself in a bad situation as a business and being left unable to pay bills and staff your business. This is especially relevant in businesses that have slow transaction velocity or have low margin and rely on cash flow to run their business.
Another reason that a merchant cash advance might be needed is to fund a rapid expansion, purchase, or business opportunity that a business doesn't have cash for right now, but is already owed. If your business had an opportunity come up for purchasing or expansion that you just can't pass up, then a merchant cash advance could be a way to gain the funding that you need to take advantage of the opportunity and put your business in the best place to succeed possible. Though merchant cash advances do come with higher interest rates than what you would find with a financial institution such as a bank, they also provide you with access to faster funding than a regular bank funding solution.
How does it work?
For those that want to get the most out of their merchant cash advance, it is necessary to know exactly how it works so that you can get the insight that you need to decide if it is the right choice for you. The merchant cash advance process is a pretty simple one, and here is the breakdown of what you can expect when you are going through the merchant cash advance process.
Apply/determine eligibility
The first step in the process is determining whether your business is eligible for a merchant cash advance. This is usually a process that is done in conjunction with your merchant services provider. Your merchant services provider will take into account processing history, bank statements, and any other information that they can take in to help them determine whether your business is a suitable candidate for a merchant cash advance. You should be prepared during this process to provide any and all information that they will need to make the decision and keep your business an open book.
Get your cash
Once you are approved for your merchant cash advance, the next step is to get the cash that you are applying for. Once you have been approved, your merchant services provider will authorize a lump sum payment to your account, with the assumption that you will pay for this cash advance using future processing funds that would otherwise go to you. It's important to remember that a merchant cash advance is not a grant that you get to keep cost-free, it does come with a cost and it does need to be paid back with future deposits.
Pay off the cash advance
There are multiple ways to pay off the cash advance that you take from your merchant services provider, but the most common is to take a portion of your processing for a defined period of time. One important thing to note here is that when a merchant services provider does this, the total amount that you pay will be above what you took out as a cash advance. This is the fee for using the service and it is something that you should expect. This is the most important step, as it will start to decrease the debt liability for your business and start to recuperate your borrowing power.
Finding a reputable and trustworthy merchant cash advance partner
If you are going to place emphasis on one part of the process to ensure that your merchant cash advance experience goes well, it should be to find a provider that aligns with your needs and will provide you with reliable and affordable access to merchant cash advance services. There is no better asset to a business than to have a reliable and trusted partner that they can turn to when they are in times of need. Make sure to choose your merchant services provider carefully and use a merchant services provider with a great reputation.