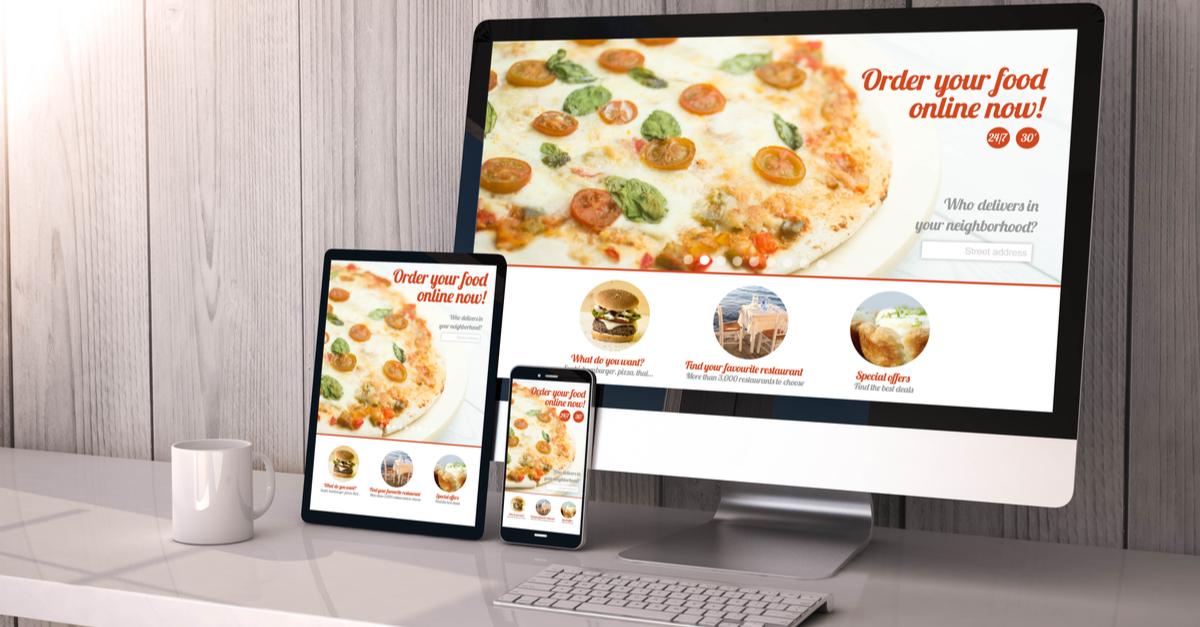 If you're running a pizzeria, you have some unique needs that few other businesses have. For one, it's generally assumed that you offer deliveries, and another added complications is that your product is highly customizable, so you probably need a lot of diverse inventory to satisfy the demands of your customers. If your pizza shop is relatively new, you might be tempted to go with a cheap, bare-bones POS, or even an old-school cash register with a stand-alone credit card machine, if you don't mind stapling receipts all day and dealing with a mountain of paperwork when the time comes to work on your books.
Maybe you'd rather have a more modern, 21st-century set-up, but you still want to go the cheap route, so you might go with one of the popular minimalistic, not-quite-POS systems such as Square, but the fact of the matter is that if you are running a serious business with a serious potential for growth, you want a real POS that offers everything you will need. The integration of sales data, inventory data, employee hours, and many other analytics is itself hugely efficient and will save you a lot of time and money. Growing businesses can become of paperwork nightmare if one doesn't have a handle on these organizational issues from the beginning, and one of the best ways to stay organized is to have a POS that handles all of your data.
There are lots of POS systems that you can look at out there, but the best by far for a pizza shop that is experiencing growth or that just needs an upgrade is the Harbortouch Elite. There are many benefits to this POS over solutions like Square or even other POSes that cater to roughly the same market. Here is a quick overview of some of these time-saving, money-saving features:
It Fits Your Business
One of the great things about the all-in-one POS system is its customizable interface. You can switch around the elements of the GUI to your heart's content, and all of the icons on its responsive touch interface can be exactly as you need it to be. You can even remove elements for a less busy, less confusing home screen if you find the need.
Best of all, the all-in-one POS system's software can come with various customizations right from the get-go. For example, there is a package specifically for delivery-centric restaurants such as pizza places. Send North American Bancard your menu, and they will customize the POS interface for you, so that you can get back to making pizzas instead of fiddling with your new technology. It is an extremely intuitive device, and NAB makes every effort to help it fit you and your business as seamlessly as possible.
Delivery Support
One of the complications of owning a delivery-based business is having to deal with managing the time and the tasks of your various drivers, as well as keeping track of where they are and where they need to go for their next delivery. The all-in-one POS system can be customized for quick service and delivery businesses like your pizza shop, and this package comes with a host of tools to help you deliver more efficiently, such as:
Mapping – The system comes with an integrated map system for honing in on where your deliveries need to go. The directions can also be printed easily, and in fact you can print them out right on the receipt paper for your drivers to use. This feature also supports multiple stops in a single trip. It's never been more convenient to find where you need to go.
Managing Your Drivers – Give orders to each driver from your dashboard, and keep track of the status of each delivery right from your POS.
Caller ID – Why should your own customers be a mystery to you? Get a handle on who is on the other end of the line with integrated caller ID, which will allow you to keep better track of who is calling your business and placing the orders. When a customer calls, you will be able to automatically view their data and a history of their past orders to give you more context.
The Usual Restaurant Favorites
In addition to these specialized features just for quick service restaurants like pizzerias, the all-in-one POS system offers the kind of features that you would expect for other kinds of restaurant businesses. Some of these functions include:
Bar Tabs – If you happen to sell alcohol at your location, the all-in-one POS system makes it much easier to keep a running tab for your customers. People who run tabs usually spend more, so this is definitely a handy feature.
Edit Your Menu – You want to be able to change your menu at the drop of a hat, without having to learn any fancy technical skills. Thankfully, with the Elite's intuitive interface, you can change your menu whenever you want with very little hassle.
Give Discounts – Some of the best promotional strategies include giving your customers coupons and discounts, so you're going to want a POS that can handle this side of things as well. The all-in-one POS system can apply coupons and various other kinds of discounts instantly.
Keep Track of Customers – Analytics about your customers is just as important as analytics concerning the workings of your business. Keep a database on all of your guests, and this will not only help you to identify wider sales trends, but it will allow you to give personalized service, as you can keep track of people's order history and their contact information.
As you can see, the all-in-one POS system is a very feature-rich POS, with lots of support and a surprising amount of customizability. One of the best features, however, is its affordability. You can have fast hardware and great service of a superior level for a low monthly fee and few upfront costs; it pays for itself quite quickly in terms of saved time and money. It really is the perfect POS for a growing pizza shop that is looking to get as organized and efficient as possible.
Sales Partner Program Details
Become a white label payment service provider today and take your business to the next level. If you are a sales-oriented individual with vast experience in the world of payment processing or you are a driven and motivated professional looking for a new challenge, the SMG white label program might be a great fit for you. With the highest paying commission structure in the industry, superior products, and sales support, our white label program will see to it that you are rewarded for your efforts.
For anyone with a sales background or a passion for the payments industry, SMG is the ideal white label ISO Program. There are dozens of reasons to become a white label payment processor with Shaw Merchant Group, but don't just take our word for it. Here are some of the top reasons that we were given when we asked our white label participants why they chose us and why they continue to work with our highly lucrative program.
Sales Partner Portal
With our industry leading partner portal, you'll have access to online enrollment, training sessions, marketing materials, and you'll always be ahead of the game with the latest news and promotions.
Alerts
Stay up-to-date on merchant issues and their resolutions via automated emails and text messages that include a detailed ticket number describing what the merchant's concern was and how it was resolved.
Registered DBA Program (White Label)
With our program, you'll be able to market under your own brand, without paying costly fees! Your brand will be seen on the partner portal, marketing communications, merchant statements, and more.
Free Equipment for Your Merchants
Selling businesses on a new processing plan is much easier when you are able to effortlessly jump over the hurdle of the cost of the equipment. With this program, you can offer your clients free POS terminal equipment that they will need for their processing provider change. This lowers the barrier to switching and creates a higher conversion rate for you.
Lifetime Passive Income
You will recieve 50–70% of residual income based on the pay structure you select. You will share income on every available revenue stream. With SMG, you get a True Interchange Revenue Split. Unlike other merchant white label partner programs, there is no basis points off the top for BIN sponsorship or for what they call hidden losses. Our sales partners earn more residual income with our 50/50 partner program than you would with our competition who claim to offer a higher percentage because thier interchange cost (buy rate) is higher.
$20K Performance Bonus
We offer a performance-based fast start bonus that is payable for anyone that onboards more than the standard threshold of clients in the first 4 months. This program is designed to reward those experienced sales members that join our team and quickly learn how to sell this product. The bonus can reach up to $20,000, making it one of the most lucrative and competitive in the industry.
Profitability Based Bonuses
We will look at how much profit is generated on the account after they have been processing for one month and you earn 14 times of the total profit. Example: If we retain $100 in residuals in that month, the bonus would be 14 x $100 or $1,400. You would have already been paid $600, so we would pay you an additional $800 on that account. This bonus is capped at a max of $10,000 per merchant per location. With our dual pricing program it is easier than ever to earn huge bonuses with a 14x profitability bonus. This dual pricing model enables you to maximize your bonus at $10,000 on almost every merchant processing over $90k..
Dual Pricing Program
When you are selling merchant services, one of the best assets of any partner program is more rewards and incentive programs that save your client money. The Edge dual pricing program is one of the hottest new commodities in credit card processing, as it is designed to save the client thousands of dollars in credit card processing cost, instead passing on the fee to the consumer in a way that isn't damaging to their own conversion rate and revenue. We offer this program to our clients and make it easy to understand and present for our sales partners.
Medical Benefits
With some sales jobs, you don't even have the option for medical coverage. With the SMG white label program, you'll have the resources that you need to provide healthcare coverage to you and your family at an affordable rate. We take care of our own, and when you are in our program you will have access to these benefits.