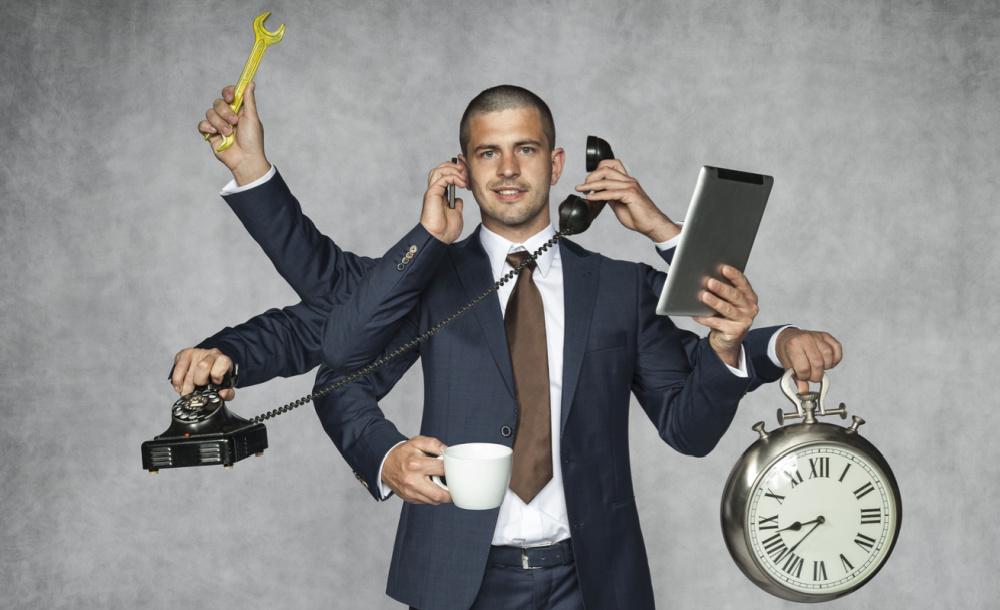 If you've been considering becoming a merchant services agent for a credit card processing company, you probably already realize that it can be a very lucrative career path. Even better, it's the kind of work that allows you to make your own decisions and get out of the stuffy office to meet people face to face. As a merchant service agent, you're basically your own boss and you act as the middle man between the credit card company and the client.
Does this sound like something you could get into? If so, then you're at the start of an exciting and profitable path. However, as with any other kind of work, there's always a learning curve, especially if you want to be the kind of agent that clients seek out again and again. In other words, there are certain traits that successful merchant services representative have that help them rise above the rest (and make more money).
Have a Plan
The first thing that you can do for yourself in any endeavor is to have a plan. When you're a sales agent, you're basically running a business like any other, though this can require a period of adjustment for those who are transitioning from the lifestyle of an employee.
The fact that you have your own business is both a blessing and a responsibility. Yes, you have more freedom, but having a plan and carrying out every aspect of it becomes much more essential when you have no one else to turn to. Your credit card processor will certainly help you, but the direction that you want to take things is up to you.
What do you need to plan, specifically? Well, the most important thing you will need to decide ahead of time is how you will approach your market. Where will your revenue come from? Will you target people online? Will you do cold calling? Will you perform outreach to businesses in person?
Whatever the plan, choose one or just a few approaches to focus on. Don't spread yourself too thin. Plan your focus and work your plan until you start getting some results (or not) and then pivot to another focus accordingly.
The point of the plan is to give you some sort of direction, so that you're never lost in that no-man's land of wondering what you should do next.
Leverage Your Social Network
Since finding a credit card processor can be an important step for a business owner, they often rely on referrals when they choose an agent to work with. Knowing this, make sure that you're on everyone's radar.
etwork and get to know people. Find people to spread the word about the services that you're offering. You might even offer people pay for the referrals that they send you. It may sound a little weird at first, but it's not that different from what you're doing yourself relative to the credit card processing company. Either way, you probably won't have trouble getting referrals from past clients for free if you've made them happy.
Just make yourself known in the community. Offer to help even when there's no clear benefit for your upfront, and soon enough you will find merchants getting into contact with you. Trust is an extremely important element that cannot be underestimated, and you cultivate that through your connections and through offering people genuine value.
Pick the Right Partner
The decision of which ISO agent program to choose to work with is something that you should consider carefully. Not all credit card processors are created equal. Some might not offer very good customer service, or they might not have a good variety of plans and options, or they may simply not be willing to take on the type of clients that you want to serve.
You have to take many different factors into account. First and foremost, take a look at what the company has to offer your end users. Do they have free terminal plans? Are their fees exorbitant or fair? Play with the interface of the POS systems that they offer if you can. Are they easy to use? Do they use modern software and hardware that is lightweight and secure, or are they stuck in the last century? Try to find an ISO Program that offers equipment that is more or less future-proof, at least for the next few years. Look for a company that values change and is willing to adapt to the industry.
Get to know some merchants and merchant services agents who use the processor and get some feedback. Is the customer service good? Are they responsive and attentive? If you choose a partner that will be prone to abandon you, this can be a huge pain in the neck if something goes wrong, needless to say. Your merchants will be looking to you to keep their transaction systems running smoothly, and you need a partner who will be on your side.
Another thing to be clear on right away is whether or not they are willing to serve your future clients. The fact of the matter is that a lot of merchant services ISO's will not work with businesses that they deem "high risk," or businesses that tend to be subject to a lot of charge backs and fraud. Stolen credit cards and other issues are a sad reality of the economy, and in some industries these problems are more common, such as in ecommerce. A merchant services ISO may also refuse to work with a business that deals in "vice," such as alcohol, tobacco, adult entertainment, and other similar kinds of markets. If you plan on working with clients in such industries, you need a partner who will support you.
If everything else checks out, you will have to go over your contract and fee schedule. Just as you don't want the fees to be too high overall to avoid gouging your clients, you also want a fair cut of the fees for yourself. Make sure that your merchant services agent program will give you generous options for residuals and bonuses. At the same time, also keep your eyes peeled for any deals that seem way too good to be true. If you can fathom how the ISO is making money because it's offering sales agents ridiculously good incentives, something is fishy. This is why it's important to do your research thoroughly before signing up with a partner.
There are a few important things to watch out for in your contract, or else you may endanger your income. Make sure that there are no exclusivity clauses. If your merchant services ISO wants to force you into a exclusive relationship with them, find another one to work with. There is no reason that you should be able to work with more than one partner, and the freedom of being able to switch if one of them becomes irrelevant will make a huge difference for your business.
Something else to watch out for in the fine print are any quota requirements. If your partner requires you to open X amount of new accounts per month, or else you lose your residuals (even if your past clients are still with the company), then run far away. Find a partner company that allows you to rightfully own your residuals. This means that you keep them for the life of the account, regardless of any new accounts you open, and you should also be able to sell your residuals if you would rather have a lump sum.
Finally, find a company that will help train you on all of the equipment and software that they offer, and that will help you read all of the forms that you'll be working with. You need to really know what you're doing to be a success in this business—but we'll talk more at length about that below:
Actually Know What You're Doing
When it comes to any field—from credit card processing to underwater basket weaving—the number one thing that will make you successful is to serve your customers well. In fact, in a lot of ways, this is the only thing that really matters to your bottom line. Your clients have a problem, and you have to solve it well enough that they're happy with what you gave them.
The only way that you can do that, though, is by knowing what you're doing. Make sure to take advantage of all of the training materials that your credit card processor offers. Read the literature and even go to industry conferences and workshops if you can. You will learn huge amounts of information by listening to people who have already been playing the game for a long while.
When it comes to your income, it's also important to know what you're doing. Don't just assume that your credit card processor is paying you what they owe. Learn to read your merchant statement and go through all of the details every month. If you're confused, your ISO partner should help you. You can also recruit the help of more experienced sales agents.
Be Completely Honest
Trust is important in business. It's what will keep people coming back. It is what will make people hesitate switching to your competitor. The only way to earn and keep people's trust long term is to cultivate a reputation for honesty. This cannot be bought and you cannot use advertising tactics to get this. You can only earn it by being completely transparent and honest.
Don't hide the bigger picture from your clients. Tell them exactly what is going on, exactly how much they are going to pay, and exactly what they can expect with the packages that you're selling them. Teach them everything that they are willing to learn and show them as much as you can about the equipment and software that you're giving them.
When a client feels that they can trust you, and they see that you went above and beyond what was expected, you have a loyal customer for life. Considering the potential value of long-term residuals in this business, the difference between being honest and trying to turn someone into a sucker for short term gains could be hundreds of thousands of dollars.
Being a merchant services agent can be a great way to earn a piece of the very large credit card processing pie. The industry will only be growing larger in the next few years, and more opportunity will present itself to those who are highly motivated. Having said that, this is a very competitive field, and you will greatly improve your odds of success by following the guidelines above.
The credit card processing industry is like any other business, and your focus should be first and foremost with the customer. Pick the right ISO agent program, use your social network, and make sure that you're honest and that you know what you're doing. After that, the rest should follow.
Guide to Boosting Sales as an
Independent Sales Agent
for Payment Processing Services
If you're an independent sales agent in the payment processing industry, then you know just how competitive and challenging it can be to stand out and drive sales. But fear not, because in this comprehensive guide, we will equip you with the knowledge and strategies you need to take your sales game to the next level and achieve extraordinary results. Whether you're a seasoned professional looking to refine your skills or a newbie eager to make your mark, we have got you covered. Get ready to unlock the secrets of boosting sales like never before, because with our proven techniques, your success as an independent sales agent is guaranteed. Let's dive in!
What is Payment Processing and Why is it Important?
Payment processing is an essential component of modern-day commerce, encompassing a range of crucial activities that occur when a customer seeks to utilize their credit card or other payment method to acquire goods or services from a business. As the backbone of financial transactions, this process involves myriad tasks, including validating the customer's identity, ensuring they possess adequate available funds, and ultimately executing the transaction in a secure manner, thereby seamlessly transferring the funds to the respective business. In order to become a payment provider and excel in this dynamic industry, it is imperative to gain a comprehensive understanding of the intricate mechanics involved in payment processing. By mastering the intricacies of verifying identities, managing funds securely, and facilitating seamless transactions, one can confidently establish themselves as a reliable and efficient payment provider.
In conclusion, payment processing has become an indispensable aspect of modern business operations, particularly in a world where customers increasingly rely on credit cards and digital payment methods. By enabling businesses to securely accept these forms of payment, this vital system not only ensures safe transactions but also reduces the costs associated with handling physical payments like cash or checks. Moreover, payment processing provides businesses with invaluable insights into customer payment preferences and behaviors, which can be leveraged to develop more effective marketing strategies and enhance overall customer experiences. For those interested in entering the field, becoming a credit card processing agent offers an exciting opportunity to contribute to the seamless operation of businesses and facilitate efficient financial transactions in today's digital landscape.
Strategies for Increasing Sales as an Independent
Payment Processing Agent
As an independent payment processing agent, I firmly believe that the best way to skyrocket sales is through the establishment of a robust referral network. To achieve this, one must leverage existing relationships with customers and prospects, engaging with local business communities, and even consider establishing partnerships with organizations in other industries. By doing so, we can tap into a broader customer base and extend our reach beyond conventional boundaries. With utmost confidence in our abilities, we can continue to expand and excel in the world of selling credit card processing, ultimately becoming the best ISO agent program in the industry.
In order to maximize success in the payment processing industry, merchant sales representatives must not only establish a robust referral network but also focus on creating impactful marketing materials that directly appeal to potential clients. A key aspect of this involves the development of an effective website or blog that showcases the company's expertise and highlights the benefits of their payment processing services. By creating informative and engaging content that educates customers about the intricacies and advantages of payment processing, merchant sales representatives can establish trust and credibility with potential clients. Furthermore, employing digital marketing strategies such as search engine optimization (SEO) and targeted paid advertising can help ensure that the marketing materials reach their intended audience. By confidently implementing these marketing approaches, merchant sales representatives can attract a steady stream of clients in need of reliable payment processing services.
All in all, when it comes to payment processing partnerships, establishing a reliable customer service system is crucial for ensuring client satisfaction and garnering positive recommendations. By promptly responding to customer inquiries, implementing a rewards program for loyal patrons, and offering occasional discounts or promotions on selected services, businesses can create a positive customer experience that fosters loyalty and trust. This not only enhances the overall reputation of the payment processing partnerships, but also increases the likelihood of attracting new customers through the power of positive word-of-mouth. An efficient customer service system not only resolves any issues or concerns promptly but also goes the extra mile to provide exceptional service, making clients feel valued and appreciated. By focusing on building strong relationships with customers through a reliable customer service system, businesses can secure their position in the payment processing industry and continue to thrive in this competitive market.
Building Relationships with Business Clients
When building relationships with business clients in the field of selling merchant services, it is imperative to prioritize their needs and provide comprehensive solutions. One crucial aspect is to ensure that clients' payment processing needs are met effectively. This involves offering reliable and secure services that not only streamline the payment process but also instill confidence in both the business and their customers. By becoming a registered Independent Sales Organization (ISO), businesses can gain credibility and access a plethora of tools and resources. These resources enable them to provide top-notch payment processing services, making transactions seamless and secure. Becoming a registered ISO demonstrates a high level of professionalism and expertise in the payment processing industry, establishing trust with clients and creating long-lasting relationships.
Thereafter, by incorporating features such as automated payments and real-time reporting into the payment processing system, businesses can experience a significant boost in efficiency and productivity. With automated payments, transactions are executed seamlessly, eliminating the need for manual intervention and reducing the potential for human error. Additionally, real-time reporting provides businesses with instant access to vital financial data, allowing them to make informed decisions promptly. As a credit card processing agent, understanding the importance of these features and being able to effectively communicate the benefits to clients sets the stage for success. By confidently offering these streamlined payment solutions, businesses can not only enhance their own operations but also provide their customers with a seamless and convenient payment experience.
Differentiating Yourself from the Competition
To become a payment processor, it is crucial to distinguish ourselves from the competition. Our ability to stand out lies in emphasizing our exceptional competitive advantages that set us apart. One key advantage is our secure payment systems, which not only ensure the confidentiality of sensitive information but also protect our customers from potential fraudulent activities. Furthermore, our commitment to providing fast transaction speeds enables our clients to seamlessly conduct business, saving them valuable time and resources. By offering low costs for our customers, we demonstrate our dedication to their success by enabling them to maximize their profits. Additionally, our comprehensive customer service sets us apart from competitors, as we prioritize building strong relationships with our clients and ensuring their satisfaction throughout the payment process. With these remarkable advantages in mind, we confidently position ourselves as leaders in the payment processing industry, committed to delivering reliable, secure, and efficient services to our valued customers.
At our company, we go beyond just selling payment processing solutions. We understand the importance of convenience for our customers, and that's why we make it a priority to highlight the convenience of our services. Our payment processing solutions not only ensure seamless transactions but also provide a sense of reliability that surpasses those offered by other companies. We take pride in being a trusted and reliable payment gateway agent, offering secure and efficient payment solutions to our valued customers. With our advanced technology and expertise in the field, we confidently assure our clients that their payments will be processed seamlessly and without any glitches.
Again, our ability to leverage our technology and expertise in the field of selling payment processing allows us to offer customers a superior experience compared to other providers. By incorporating state-of-the-art point-of-sale systems, we can streamline transactions, increase efficiency, and enhance overall customer satisfaction. With our competitive edge in the market, we are confident that we can not only meet but exceed the expectations of our customers. We understand that how to sell point-of-sale systems is crucial, and by offering an exceptional experience, we firmly believe that we can become the go-to choice for businesses in need of payment processing solutions. With our commitment to innovation, exceptional customer service, and unmatched technological capabilities, we are poised to lead the industry and revolutionize the way businesses handle their payments.
Negotiating Tactics to Increase Your Revenue Share
When it comes to payment processing, one surefire strategy to boost your revenue share is by skillfully negotiating better terms. By taking the initiative in these discussions, you can secure lower processing fees, more advantageous rates on refunds and chargebacks, or even expedite the payout process. The power lies in your hands to shape the agreement to your advantage. Considering the overall challenges that come with selling credit card processing, it is crucial to harness your confidence and leverage the potential benefits that negotiation brings. While this task may seem daunting at first, with a solid understanding of your business needs and industry standards, you can confidently approach the negotiating table and secure a payment processing agreement that significantly improves your profitability.
When negotiating for better terms in payment processing, it is essential to consider the type of payment you are accepting. Different payment options can have varying fees associated with them, impacting your profitability. For instance, credit card payments commonly come with higher processing fees compared to alternatives like ACH transfers or PayPal payments. Therefore, understanding how much money you can make selling credit card processing becomes crucial in obtaining favorable terms for your business. By recognizing the potential differences in fees and being confident in your knowledge of the payment processing landscape, you can negotiate better agreements that optimize your earnings.
Moreover, having a thorough understanding of industry standards and acceptable ranges for payment processing fees and terms is crucial when it comes to negotiating with providers and securing the best deal for your business. By being familiar with these industry standards, you can confidently approach merchant services partnerships, knowing exactly what you are entitled to and what is considered fair. This knowledge empowers you to assertively negotiate terms that align with your business goals and profitability. Ultimately, by staying well-informed and proactive in your approach to payment processing, you can ensure that your business benefits from competitive rates and favorable terms, helping you maximize revenue and maintain a strong financial foundation.
Leveraging Social Media to Promote Your Services
To successfully sell point of sale systems and maximize your payment processing services through social media, it is crucial to prioritize building brand awareness. This can be achieved by authentically engaging with potential customers and creating compelling content that resonates with them. By leveraging the power of social media platforms, you have immense opportunities to reach your target audience and capture their attention. Engaging with potential customers involves actively participating in discussions, responding to inquiries, and addressing any concerns they may have about your payment processing services. Additionally, crafting informative and engaging content that emphasizes the benefits and features of your point of sale systems will attract potential customers and build trust in your brand's expertise. By consistently providing valuable information and showcasing your industry knowledge, you establish yourself as a reputable provider in the payment processing sector. With a confident tone, you can confidently assert that embracing social media as a means to promote your payment processing services will undoubtedly enhance your brand awareness and ultimately drive sales in selling point of sale systems.
Finally, once the brand awareness is established and your reputation as a reliable payment processing provider is solidified, the next step is to utilize the immense reach of social media channels such as Facebook, Twitter, and Instagram. By strategically utilizing these platforms, you can effectively spread the word about your top-notch services, including selling POS systems, to a wider audience. The power of social media lies in its ability to connect millions of potential customers, enabling you to not only promote your offerings but also engage with your target market directly. With a confident approach, you can captivate their attention, build trust, and ultimately drive more customers to make use of your exceptional payment processing services.
Wrapping up
In conclusion, armed with the knowledge and strategies outlined in this comprehensive guide, you are now fully equipped to conquer the competitive world of the payment processing services industry. With our proven techniques, you can confidently set yourself apart and drive extraordinary sales results. Whether you're a seasoned professional or a newbie eager to make your mark, success as an merchant processing agent is within reach. So, let's dive in and unlock the secrets of boosting sales like never before. The stage is set for your unparalleled success – go out there and make it happen!
Are you looking for ways to enhance your business, attract more clients, and increase your revenue? Well, you're in the right place! White-label payment solutions offer a powerful tool for ISOs to expand their services and tap into new markets with confidence. In this post, we will explore the various benefits of adopting white-label payment processing solutions and guide you through the steps to successfully implement them in your business. Get ready to take your merchant services ISO to new heights and propel your growth to unprecedented levels. Let's dive in!
Introducing White Label Payment Solutions
Introducing white label merchant services is an exceptional strategy to empower your customers by simplifying their payment processing needs. As a single point of entry, this innovative solution offers utmost convenience to customers, making their transactions hassle-free. Furthermore, white label payment solutions provide a diverse range of payment options, perfectly suited to the unique requirements of individual customers. With these tailored services at their fingertips, customers can confidently choose the option that best suits their preferences. By embracing white label credit card processing solutions, you are not only meeting the demands of your customers but also solidifying your position as a trusted and forward-thinking business in the realm of payment processing.
Also, white label payment processing solutions empower businesses with the tools and capabilities to become credit card processors themselves. By utilizing these solutions, businesses can easily navigate the complex world of selling payment processing and offer a seamless experience to their customers. The streamlined customer data management and security features provided by white label payment solutions ensure that businesses can handle sensitive customer information with confidence, without compromising on data protection. Leveraging cutting-edge technologies like tokenization, these solutions strengthen the barriers against potential cyber threats, further solidifying the trust customers place in the business. With white label payment solutions, businesses gain the ability to become credit card processors while enhancing customer data security and maintaining a strong competitive edge in the market.
Leveraging white label credit card processing solutions is a game-changer for businesses in the competitive world of selling merchant services. With this approach, businesses have the power to create a custom-branded payment experience that sets them apart from the competition. By offering an enhanced level of convenience and service, businesses can boost customer satisfaction and loyalty. This means that customers can enjoy a seamless payment process that aligns perfectly with the business's brand and values. The confidence gained from such a solution can be invaluable in building a strong reputation and attracting new customers. With white label payment processing, businesses can confidently present their brand and provide an exceptional payment experience, making it an essential tool in the realm of merchant services.
In conclusion, white label payment processing offers businesses a convenient and efficient way to handle their payment transactions. By utilizing a pre-built technology that has been thoroughly tested and approved, companies can save valuable time and resources that would otherwise be spent on building the payment system from scratch. This not only eliminates the need for extensive development efforts but also ensures a reliable and secure payment solution for their customers. With the time and resources saved, businesses can instead focus on enhancing other aspects of their operations, such as marketing strategies or customer support. Therefore, by incorporating a white label payment solution into their business model, companies gain a competitive edge in the market and provide an enhanced experience for their customers. If you are looking to streamline your payment process and optimize your merchant services, embracing white label payment processing is undoubtedly the smart choice.
What to Look for When Choosing a White Label Payment Processor
When it comes to selling payment processing services, the choice of a white label payment processor is of utmost importance. In order to ensure a successful and trustworthy partnership, it is crucial to select a processor that offers secure and reliable processing solutions. The processor should prioritize the security of your data by implementing robust encryption measures. Additionally, round-the-clock customer support should be available to address any concerns or issues that may arise. Being PCI compliant is also a key factor to look for, as this certification guarantees adherence to industry standards and regulations. By carefully considering these factors, you can confidently choose a white label payment processor that will meet your business needs and provide your customers with a seamless payment experience.
When it comes to white label payment processing, it is crucial to consider various factors to ensure the success of your business. Apart from the advantages of branding and customization, you should also focus on finding a processor that aligns with your specific needs. As part of this process, it is essential to examine the cost of the processor's services and their accepted payment methods. By doing so, you can ensure that the pricing is competitive and that the payment options offered are flexible enough to cater to your customers' preferences. Additionally, it is important to look for a processor that provides a wide range of features aimed at streamlining payments within your organization. These features could include advanced analytics, fraud prevention tools, and easy-to-use integrations. By taking all of these factors into account, you can confidently choose a white label payment processor that not only meets your needs but also allows you to effectively sell merchant services and drive the growth of your business.
Again, when considering white label payment services, it is crucial to thoroughly evaluate the customer service and technical support provided by the processor. This aspect becomes particularly vital if one intends to utilize the processor for high-volume transactions or on a regular basis. By ensuring that the chosen processor offers prompt response times and is capable of assisting with any technical issues that may arise, merchants can have the confidence and peace of mind needed to efficiently operate their businesses. The provision of exceptional customer service and reliable technical support is indicative of a trusted white label payment processor that can effectively meet the needs and demands of merchants.
Becoming a White Label Reseller
Becoming a white label payment processing reseller presents businesses with an exciting array of lucrative opportunities. By seamlessly selling payment processing services under their own brand, businesses can effortlessly tap into new revenue streams and broaden their customer base. This venture not only allows businesses to bolster their bottom line but also enables them to provide added value to their existing customers. The ability to offer payment processing services in their own name instills confidence and trust in clients, elevating the overall customer experience and solidifying their position as a trusted provider in the industry. Embracing the white label payment processing model not only promises significant financial rewards but also positions businesses as leaders, poised to seize the many advantages this industry has to offer.
Becoming a merchant account reseller in the realm of white label payment processing requires businesses to carefully select the most suitable merchant services ISO that caters to their specific needs and budgetary requirements. The choice of a white label payment processor is crucial, and businesses should not only focus on the fees associated with each processor but also the range of services they offer, including fraud protection and customer support. By diligently considering these factors, businesses can confidently select a white label credit card processor that optimizes their reselling capabilities in the merchant services industry.
Additionally, when selecting a white label payment processor, businesses must prioritize compliance with all applicable financial regulations and laws in their jurisdiction to guarantee legal operations. This is crucial for ensuring that the white label payment solutions they offer to their customers meet the necessary standards and adhere to industry regulations. By taking the necessary steps to ensure compliance, businesses can confidently provide their clients with trustworthy and secure payment processing services while mitigating the risk of legal repercussions. Operating within legal boundaries is not only essential for maintaining a positive reputation in the market but also for building long-term and successful partnerships with merchants who rely on reliable and compliant white label payment solutions.
Merchant Onboarding and Support Considerations
When it comes to white label payment processing, the rapid onboarding of merchants and the availability of essential support are absolutely crucial. The success of selling payment processing services heavily relies on the provider's ability to quickly and efficiently integrate new merchants into their system. This ensures that businesses can start accepting payments seamlessly and without any unnecessary delays. Furthermore, the provider must offer comprehensive support to merchants, addressing any inquiries or concerns they might have, and providing them with the tools and resources needed for a smooth payment processing experience. Without these essential components, the effectiveness of selling payment processing services would be greatly compromised. However, with a reliable white label payment processing solution that prioritizes fast onboarding and robust support, businesses can confidently offer payment processing services to their customers, knowing that they have a strong foundation to build upon.
All in all, white label payment solutions are an essential tool for businesses in today's fast-paced and competitive market. Their customizable nature allows companies to create a seamless and branded payment experience for their customers, giving them a sense of trust and loyalty. This is especially crucial when it comes to merchant disputes, as these situations require a swift and knowledgeable response from the payment processor to ensure customer satisfaction. By utilizing white label payment processing, businesses can guarantee that any issues that arise are handled efficiently and effectively, further enhancing the overall customer experience. With its proven track record and ability to adapt to specific business needs, white label payment solutions are undoubtedly the go-to choice for companies seeking a reliable and professional payment processing service.
Reaping the Rewards of Utilizing White Label Payment Solutions
Utilizing white label payment solutions for selling merchant services is an incredibly efficient and effective approach. With these solutions, businesses can easily tap into the benefits of payment processing without the need for extensive development and testing. By taking advantage of a pre-built platform that has already been rigorously tested and certified for use, companies can confidently offer their customers seamless, secure, and reliable payment processing services. White label payment solutions provide a convenient and hassle-free route to quickly establish a competitive edge in the market, allowing businesses to focus on building their brand and expanding their customer base.
White label credit card processing is a game-changer for businesses looking to efficiently accept payments. With its seamless setup, it allows businesses to start accepting payments in no time. But that's not all, it offers an extensive range of features that can greatly benefit businesses in the long run. These features are designed to help save time and money, two invaluable resources in the business world. Additionally, white label payment processing is particularly advantageous for merchant services ISOs, allowing them to provide their clients with tailored payment solutions under their own brand. With such convenience and versatility, white label payment processing confidently revolutionizes the way businesses handle transactions, making it an ideal choice for any forward-thinking organization.
However, when it comes to selling payment processing services, these features become even more crucial. The ability to offer secure data storage ensures that sensitive customer information is protected, building trust and credibility with clients. Customizable checkout experiences allow businesses to tailor the payment process to their branding, creating a seamless and consistent user experience. Fraud protection measures provide an added layer of security, safeguarding both merchants and customers from potential fraudulent activities. Additionally, the quick integration with existing systems allows for a smooth transition and minimizes downtime, ultimately maximizing efficiency and reducing any disruptions to business operations. In conclusion, by providing these comprehensive features, white label payment processing services not only make it easier to accept payments quickly but also ensure the highest level of security and reliability, empowering businesses to confidently offer top-notch payment solutions to their clientele.
Wrapping up
In conclusion, leveraging white-label payment solutions is a game-changer for Merchant Services ISOs who are looking to achieve exponential growth. By adopting these solutions, you can enhance your business, attract more clients, and increase your revenue with confidence. The benefits are vast, from expanding your services to tapping into new markets. With the steps we have outlined, you can successfully implement white-label payment solutions in your business and propel your growth to unprecedented levels. Get ready to take your merchant services ISO to new heights and watch as your business flourishes. The future is bright, and with white-label payment solutions, success is within reach. So dive in, seize the opportunity, and elevate your business to the next level.
Latest Posts
Subscribe to this blog's feed