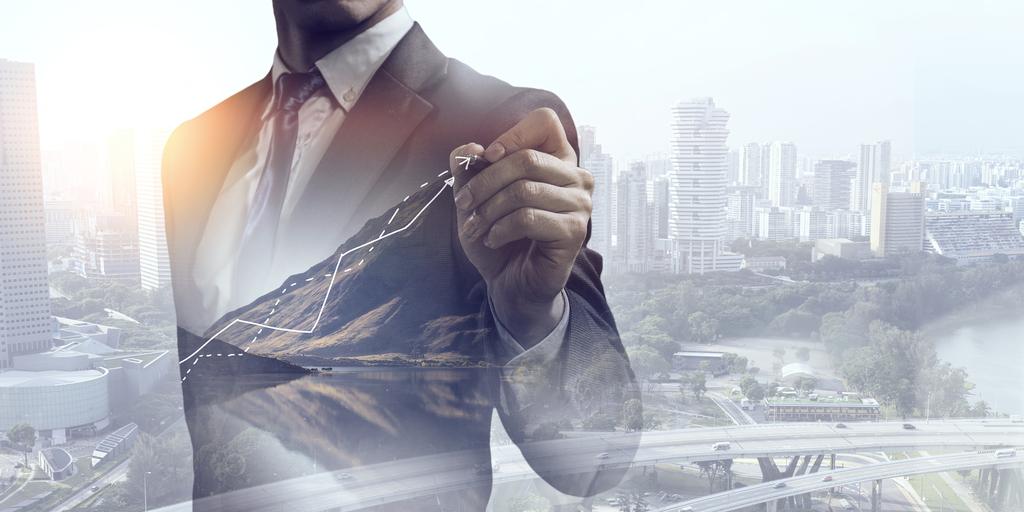 Have you been considering selling merchant cash advances as part of your merchant services business? For the uninitiated, a merchant cash advance is basically when the credit card processor buys the future credit card sales, giving the merchant a lump sum of liquid cash upfront. This sort of deal can be arranged much faster than a loan from a bank, and approval rates are much higher as well. If you sell merchant services, it's a good idea to make cash advances a part of your offerings.
Merchant cash advances can be very lucrative for your business. Not only are they a fairly easy sell for the kind of merchant who needs money fast, but selling merchant cash advances can result in handsome commissions from the processor. In addition, depending on what program you choose, you can also often provide some of the funding yourself with your own money, which will net you even more revenue. If you're looking for a good added value product to increase revenue, this is a very flexible service that you can sell to the right merchants.
Why would a merchant even need a cash advance in the first place? - Well, there can be many different reasons. They might want the money for growth reasons, for example if they have a great opportunity to upgrade their equipment, but they don't have the liquid cash to do it. Perhaps they are unable to get a normal line of credit for whatever reason and they need to buy inventory in bulk in order to keep costs down. Often, however, you will find that, just as with the more common paycheck cash advances that consumers use, the merchant probably needs the money to cover some unexpected expense or an emergency situation. This is perfectly fine, so long as the merchant is consistently bringing in revenue regardless.
How much the merchant can get depends largely on how much revenue they are bringing in via credit card transactions. Ordinarily, the processor will allow them a loan of between roughly 80% and 120% of their monthly credit card sales.
What do you need to sell a merchant cash advance? - Selling merchant cash advances doesn't have to be hard, but there are a few key things that you will need. First of all, your processor will have to have a cash advance program, ideally one with the possibility of syndication (which is when you are able to also invest your own money). Next, you will need a merchant that is bringing in at least $5,000 or so in credit card revenue every month. The processor also won't consider the business unless it has been running at the very least for 12 months and has a record of processing credit cards for at least 6.
How do you find merchants that need cash advances in the first place? - Of course, not all of the merchants that fit the description above will actually need a cash advance. Really, it is a very all-or-nothing issue with not a lot of space in between: a business either needs cash quickly, or it doesn't. Because of the high interest rate, most business owners wouldn't even consider a cash advance of this kind unless they were hurting for a large lump sum of money.
The best way to find these kinds of merchants is to simply ask the ones that you're already working with. Let them know that you offer these kinds of short term loans, and that you can have the money to them within days, instead of weeks or months like the banks. Network with as many merchants as you can, even those with whom you currently don't work with, and make sure that people are aware that you can bring them the liquid cash that they need as quickly as possible.
How do you present the cash advance to clients? - Selling merchant cash advances is like any other kind of selling in that the presentation is important. Be mindful not to insult your client. The best way to bring up the issue of cash advances is probably when you are consulting with a merchant in order to sell them some other service.
For example, if you are working with a merchant to sell them on a new contract with your processor, mention that you offer merchant cash advances as well. You will find that most of the merchants aren't interested, and this is expected.
Do not push it because the fact of the matter is that most merchants genuinely have no use for this kind of loan, and are understandably wary because they are expensive. However, if the merchant's ears seem to perk up a the prospect of a quick loan, this probably means that he does indeed need some money. Tell him that you can help his business grow and emphasize the ease of this kind of deal. Mention as well that you will be able to help him through the process in person, and that you can take care of much of the paperwork. Make it as easy as possible for the merchant, and try to get them the best deal if you can.
What can you expect to make when you're selling merchant cash advances? - How much you make really depends on a number of factors and also on how much of your own money you're willing to put in. In terms of commissions, this varies a lot between processors as well, and every one of them is different, so make sure to ask ahead of time before you sign up for a ISO program. Typically, though, the higher the factor, the higher the percentage of your commission will be. Also, if the cash advance is for a very short-term period—say, 3 months—your commission will also be higher because the processor is taking less of a risk.
Does selling merchant cash advances sound like something you would like to try? It all comes down to finding the right merchants in need and partnering with a worthwhile merchant services company.
Become a payment service provider today and take your business to the next level. If you are a sales-oriented individual with vast experience in the world of payment processing or you are a driven and motivated professional looking for a new challenge, the SMG ISO agent program might be a great fit for you. With the highest paying commission structure in the industry, superior products, and sales support, our program will see to it that you are rewarded for your efforts.
For anyone with a sales background or a passion for the payments industry, SMG is the ideal partnership. There are dozens of reasons to become a sales partner with Shaw Merchant Group, but don't just take our word for it. Here are some of the top reasons that we were given when we asked our ISO agent participants why they chose us and why they continue to work with our highly lucrative program.
Sales Partner Portal
With our industry leading partner portal, you'll have access to online enrollment, training sessions, marketing materials, and you'll always be ahead of the game with the latest news and promotions.
Alerts
Stay up-to-date on merchant issues and their resolutions via automated emails and text messages that include a detailed ticket number describing what the merchant's concern was and how it was resolved.
With our program, you'll be able to market under your own brand, without paying costly fees! Your brand will be seen on the partner portal, marketing communications, merchant statements, and more.
Free Equipment for Your Merchants
Selling businesses on a new processing plan is much easier when you are able to effortlessly jump over the hurdle of the cost of the equipment. With this program, you can offer your clients free equipment that they will need for their processing provider change. This lowers the barrier to switching and creates a higher conversion rate for you.
Lifetime Passive Income
You will recieve 50–70% of residual income based on the pay structure you select. You will share income on every available revenue stream. With SMG, you get a True Interchange Revenue Split. Unlike other ISO agent programs, there is no basis points off the top for BIN sponsorship or for what they call hidden losses. Our sales partners earn more residual income with our 50/50 partner program than you would with our competition who claim to offer a higher percentage because thier interchange cost (buy rate) is higher.
$20K Performance Bonus
We offer a performance-based fast start bonus that is payable for anyone that onboards more than the standard threshold of clients in the first 4 months. This program is designed to reward those experienced sales members that join our team and quickly learn how to sell this product. The bonus can reach up to $20,000, making it one of the most lucrative and competitive in the industry.
Profitability Based Bonuses
We will look at how much profit is generated on the account after they have been processing for one month and you earn 14 times of the total profit. Example: If we retain $100 in residuals in that month, the bonus would be 14 x $100 or $1,400. You would have already been paid $600, so we would pay you an additional $800 on that account. This bonus is capped at a max of $10,000 per merchant per location. With our dual pricing program it is easier than ever to earn huge bonuses with a 14x profitability bonus. This dual pricing model enables you to maximize your bonus at $10,000 on almost every merchant processing over $90k.
Dual Pricing Program
When you are selling merchant services, one of the best assets of any partner program is more rewards and incentive programs that save your client money. The Edge dual pricing program is one of the hottest new commodities in credit card processing, as it is designed to save the client thousands of dollars in credit card processing cost, instead passing on the fee to the consumer in a way that isn't damaging to their own conversion rate and revenue. We offer this program to our clients and make it easy to understand and present for our sales partners.
Medical Benefits
With some sales jobs, you don't even have the option for medical coverage. With the SMG ISO agent program, you'll have the resources that you need to provide healthcare coverage to you and your family at an affordable rate. We take care of our own, and when you are in our program you will have access to these benefits.
Grow Your Merchant Services ISO with White-Label Payment Solutions
As an independent sales organization (ISO), you can upgrade your business by providing merchant processing services under your own brand. You may dismiss the idea at first, probably thinking that you don't have the infrastructure or expertise to set up your own payment processing company. However, with white label payment processing, all you really need is a good ISO partner.
How a White Label ISO Program Works
To offer payment processing services under your own brand, your ISO partner will provide you with an online application page that doesn't identify their company. This "white label" solution is ready for your brand and includes your logo, colors, and contact information, so your merchants only identify the payment solutions with your company. It eliminates any confusion among your merchant customers about who their service provider and primary contact should be. Your brand is the only thing the merchant will see on your website, merchant portal, and marketing materials.
Your payments ISO partner becomes a silent partner, providing technology, payments functionality, and services. This puts you in more control, allowing you to deliver seamless, consistent customer experiences in all interactions – and enhance your brand's reputation. With this white label payment solution, you won't need to overcome negative perceptions a prospect may have about the company your working with. This is because you are creating a unique customer experience. Better still, you don't have to fall in line with another company's existing customer experience.
Once you start providing white label payment services, you will also find that you build stronger, longer lasting relationships with your merchants. They'll begin to view you as a payments expert and an expert in the other solutions you provide. You may even find you are able to grow your customer base, as merchants in every vertical or niche can benefit from accepting payments, enabling you to market to more types of businesses.
Remember: white label payment processing enables you to earn huge residual income.
Our White Label Program Will Save You Thousands in Fees
Put your brand on merchant statements and applications — build your brand with your sub-agents and merchants. Full white label payment solution with your logo and branding on applications, statements, online enrollment, merchant and partner portals.
We at Shaw Merchant Group have an awesome white label solution. There is no huge package of documents for you to fill out, no approval process by Visa and Mastercard and the sponsor banks, and best of all no annual dues. Here are some details on the "White Label ISO" program:
Roughly 4–5 weeks to fully set up once we get the signed license document back.
Executed addendum from you saying it's OK for us to use your brand too.
This program can run on our standard schedule A's with bonus and free equipment and has no other obligations. from you other than the standard agent agreement.
When we set up the DBA you will have access to EPX/BMO Harris for submitting merchants under your brand.
What do we brand?
Paper Applications
Online Applications (Simplified Enrollment)
Partner.PaymentsHub for your back office.
PaymentsHub for your merchants — It's generic when your merchant logs in and then show your brand once inside.
Merchant Support Email — TMS (ticket management system) which emails you and your merchant each time we speak with your merchant and shows the proper brand in the notice and as the from address on the email.
Merchant Support Phone — Our call centers answer with a generic "merchant services" then once they have the MID identified, they represent your brand.
Deployment Packages — Generic boxes and welcome docs inside with proper brand.
What we need:
A letter authorizing EPX to register your DBA on your company letterhead.
A high resolution image of your company logo.
A certificate of good standing from the state you are registered in. It may not be called a certificate of 'good standing' in some states.
The ISO Branding request form.
Latest Posts
Subscribe to this blog's feed