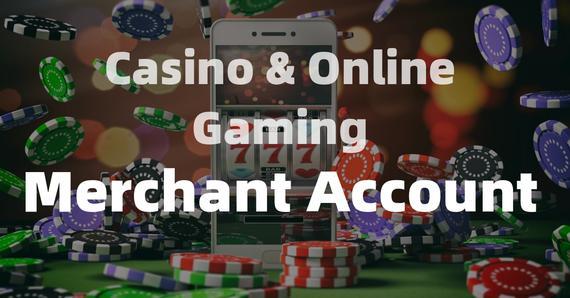 Any casino or gaming business knows that it can be difficult to find reliable, trustworthy companies to partner with for merchant processing. Many processing companies don't provide adequate or customized solutions for these industries, even though they are incredibly unique and require the attention of an experienced and flexible processing partner. We provide customized solutions that are designed to fit the needs of businesses in the casino and gaming industry and we have partnered with casinos across the world to deliver exactly that.
An always growing market
When it comes to casinos and gaming, growth has been occurring for decades. By 2020 it will be one of the largest markets in the world at over $2 trillion. In addition to in-person gaming and casinos, online gaming and gambling has become more used than ever and is now a widespread pastime. Projections show that the market is only going to continue growing as time passes.
In an industry like gaming, you need a processing partner that can adapt and change as quickly as the market can. Having a processor that is able to scale to your needs as your business grows means that you won't ever be held back by your processing solution and your growth will never be stifled by lack of functionality. If you want to continue to grow your gaming or casino business at the same pace as the rest of the industry or faster, then choosing the right processing partner is an essential part of that business.
A wide selection of gaming and gambling merchant accounts
We have been helping businesses in this industry get access to reliable and trustworthy merchant services for years, and that is why we know all about the needs of specific business types within this industry. We are able to provide customized processing solutions to all gaming and gambling businesses including casinos, horse race gambling, lotteries, live betting, online games, mobile games, poker, social gaming, and more.
In addition to the wide range of businesses that we are happy to serve, we are also pleased to offer full processing and merchant services to our clients that are just getting started. We can serve your needs whether you are an established, long-time business looking to make a switch to a better processing solution or a new player in the game that wants to make a splash right out of the gate. We are happy to accommodate even businesses with a challenging history of chargebacks and can help provide tools to avoid them in the future.
An easy application process
To lessen the burden on our clients, we provide an easy and organized application process to help you get your gaming or casino merchant account in a matter of days. To complete the application process, you'll need to provide various identification and paperwork. You'll need a website for your business and the following documentation:
Identification

Letter from the bank or voided check

Bank statements from the last 3 months

Processing statements from the last 3 months (if you have a processor)

Tax number such as social security number or employer identification number

Chargeback ratios under 2%
While we are unable to guarantee approvals for every applicant, we do have one of the highest acceptance rates in the industry and we have a history of helping applicants that have had a difficult time with processing obtain a processing account that works for them. With our easy-to-complete process and some of the best acceptance rates in the industry, we are your best chance for a processing account that will meet your needs.
Put your best foot forward
When we review your application, there are a few things that we will want to see and that our underwriters will surely look at. To help you increase your chances of success, we provide you with guidance as to what information you will want to provide. Underwriters are designed to reduce risk and identify legitimate businesses, so it's important that you put your best foot forward to increase the chances of acceptance.
The factors that will influence the decision of the underwriters include historical chargeback ratios for your business, bank statements, processing history, credit score for the business, overdrawn accounts, unpaid bills, late payments, and any other information relevant to the financial history of your business. Make sure during this process that you are completely transparent and cooperative with providing any necessary information so that we can complete our review process.
A history of risk in the gaming and casino industry
The reason that such precautions are taken in the gaming and casino industry is that it is historically a business type that carries a lot of risk. Because the legality of these businesses falls into a gray area that is yet to be resolved, many processing providers are still hesitant to provide merchants with processing accounts.
However, we are gaining more clarity by the year, and gambling is starting to become a widespread legal activity. From a Federal standpoint, most gamblers and gambling establishments are protected so long as they follow the rules and regulations. Part of this is finding a good processor that can accept payments on behalf of the business, since legally speaking, a gambling business is not allowed to accept transfers for this activity. At the state level, each state treats gambling differently. It's important to partner with a reliable processing company that knows the ins and the outs of these state laws and regulations.
Providing you with the tools that you need
Payments in the gambling industry have always been a tricky subject. That's why we provide our merchants not only with reliable and high-quality processing services, but also a comprehensive suite of tools that they can use to increase their performance and save themselves time, money, and hassle. We provide our merchants with tools they need to fight chargebacks, reduce the ratio of chargebacks, and otherwise increase the legitimacy of each transaction that is processed for the purpose of using their establishment.
In addition to helping our clients overcome chargeback issues, we also provide the most innovative and robust set of processing solutions in the industry. With our comprehensive suite of processing solutions, you'll be able to process transactions faster, more accurately, and more affordable than ever before, increasing your margins and making your business more viable.
With these tools and experienced guidance, we have built trust with an entire industry and continue to provide gambling and gaming businesses with the best processing services in the country.
Get started today!
When it comes to business, we know better than anyone that time is money. That is why we provide a fast and painless application process that can see you get your merchant account approved in as little as 24-48 hours. We know that time is of the essence when it comes to this industry, and that is why we are the partner that provides you with the speed and agility that you need in processing solutions. If you're ready to work with a processing partner that understands your needs and can provide you with the flexibility that you need, then get started on the application process today. We'll make sure it's fast, painless, and that you end up with all the functionality that a business in this industry requires.