Thursday, October 12 2023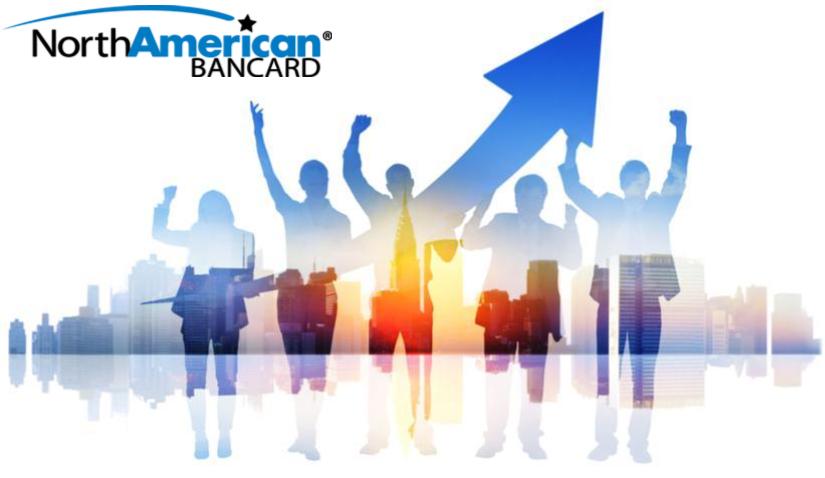 As one of the largest merchant services providers, the North American Bancard Agent Program helps you grow your portfolio and increase profits. North American Bancard offers a great ISO partner program that provides ample opportunity to increase your sales and market share. You get great sales support, innovative products, and a larger bottom line when working with them.
Products and Services
The North American Bancard Agent Program offers the features you'd find with any large merchant's services provider. They offer both eCommerce and retail programs, but their bread and butter is the retail program.
Free Equipment
North American Bancard provides free equipment with both chip and NFC-payment options. The 'free' component of the program, however, usually comes with strings, as it would anywhere else. Pay close attention to your contract to see what it means, such as free as long as you keep your services with North American Bancard or free as long as you sign a terminal lease.
Save Money on Merchant Processing
NAB offers a few options for the back-end processor. Originally, they worked with First Data and Global Payments, which they still do. But now, they also offer their own platform called EPX. If you use EPX, you may save money on interchange fees as NAB is in charge of what they charge you, meaning more money in your pocket.
No Cancellation Fees
No one likes cancellation fees, and it often deters them away from a program. The North American Bancard Agent Program doesn't charge cancellation fees, which means merchants can cancel at any time. This gives merchants more incentive to sign up, knowing if they are unhappy, they can cancel without penalty. Plus North American Bancard will pay the cancellation fee to cancel a current merchant contract. Now you can easily overcome the old "Im in a contact" objection.
Earn Bonuses
North American Bancard offers many bonus opportunities, including:
If you board at least 20 new accounts within the first 4 months, you'll earn a bonus between $75 - $150 per merchant
Earn bonuses for each approval or activation. If you choose approval bonuses, you receive $600 for each approved retail account, including card-not-present accounts on the EPX platform. You can also choose a $600 bonus for each activated retail account, including card-not-present accounts on the EPX platform.
Earn the bonuses from the EPX. Not only will you earn the $600 upfront bonus, but you will get 14 x your monthly profitability, up to a maximum of $10,000.
Powerful Point-of-Sale System
North American Bancard works with the PayAnywhere POS. It includes an app, tablet, and card reader. Get access to robust reporting, invoicing capabilities, recurring billing, and dispute management. You may also process transactions with or without an internet signal. The system saves the information and processes the transaction when the internet signal returns. It's also great for high-end restaurants and bars that want to open tickets or start tabs for customers.
Payment Gateway Options
The North American Bancard Agent Program caters to the retail sector, but they have payment gateway options for eCommerce businesses too. In fact, they offer access to 7 different payment gateways including Velocity, Authorize.net, and USA Pay. They have solutions for all types of eCommerce merchants and provide online reporting, billing options, and even multi-currency options.
North American Bancard makes it easy to offer your clients affordable pricing. With their flat rate pricing, you can offer simple pricing options to your clients without confusion or hassle. You don't have to worry about PCI fees, monthly fees, or any other fees you don't want to add – you are in charge of what you offer.
Merchant Cash Advances
Merchants sometimes need cash fast – they don't have time to wait for bank approval. North American Bancard owns RapidFuel, a company that helps businesses get cash fast. Some businesses will get approved for up to $500,000 in as little as 3 days. If they get approved, you earn a nice commission.
Fast Residuals Payment
North American Bancard offers quick residuals and commissions payment. You'll receive payment by the 15th of the next month after onboarding new clients on the EPX platform. There's also talk about them making the payment turnaround time even faster.
Cash Discounting Program
Give your clients the gift of our cash discounting program, EDGE, and they'll earn the same profits on cash and non-cash payments. This increases your profitability as well as you earn more residual and bonuses.
Early Termination Fee Reimbursement
Do you have potential clients tied into a contract with another merchant services provider? North American Bancard offers Early Termination Fee reimbursement. This makes your job selling merchants on the program that much easier.
Online Enrollment
Gone are the days of merchant enrollment delays, putting merchants on hold for weeks at a time. NAB offers a streamlined online program called Simplified Enrollment that completes the project in days rather than weeks.
Get Customized Website Tools
Get marketing support to bring in more clients. NAB provides a lead generation website that makes marketing that much easier and less expensive for you. You'll build credibility and have the clients you want much faster.
Customer Service
Most importantly, NAB is there for you every step of the way. They have award-winning customer service and marketing tools that help representatives in every industry gain the sales they want. You are never alone in this process.
If you're ready to up your sales game and enroll more merchants, look no further than the North American Bancard Agent Program. You'll earn great bonuses, have a lucrative program to sell, and have the marketing and customer service support you'd expect out of a top-of-the-line program. Find out how you too can get the sales you want from your program and become an NAB affiliate.
If you're searching for the perfect opportunity to boost your earning potential, look no further! We have scoured the market, analyzed industry trends, and consulted with experts to bring you the ultimate list of the best merchant service providers out there. Whether you're an experienced agent or just starting your journey in the merchant services realm, our confident recommendations will ensure you make the most informed decision. So sit tight, prepare to be awed, and get ready to take your agent program to new heights with these outstanding providers.
Merchant services agents play a vital role in the realm of selling credit card processing, acting as a crucial gateway for businesses looking to establish merchant accounts and facilitate seamless credit card transactions. These agents serve as an essential bridge, connecting businesses with the necessary resources and tools needed to navigate the complex world of payment processing. In this regard, the Wells Fargo ISO program stands out as an exemplary platform that empowers merchant services agents with the confidence and expertise required to cater to businesses' specific needs. With the support of this program, agents can confidently guide businesses through the process of setting up merchant accounts and seamlessly integrating credit card processing systems. By leveraging the Wells Fargo ISO program, these agents can provide businesses with a comprehensive solution that ensures efficient and secure payment processing, ultimately contributing to their overall success and growth.
When it comes to selling payment processing, working with a knowledgeable merchant services agent is essential. This is particularly true if you partner with an agent who is familiar with the ins and outs of the credit card processing industry, such as the First Data ISO program. By choosing a merchant services agent who is well-versed in this program, you can gain access to valuable insights and expertise that can help you make informed decisions. Their understanding of the industry can guide you in avoiding costly mistakes and pitfalls that could potentially be detrimental to your business. With their confident grasp on the credit card processing landscape, you can have peace of mind knowing that you are receiving expert advice and support to navigate the complexities of this industry successfully.
Thus, by enrolling in the Fiserv Agent Program, your business can confidently rely on our merchant services agents to streamline credit card processing and secure the best possible rates and fees for your business. Our knowledgeable professionals are equipped with extensive expertise in the industry, ensuring that your business benefits from their guidance and support. With our program, you can rest assured that you have a dedicated team working diligently to maximize your business's profitability and efficiency in credit card processing.
Joining the First Data ISO program is an exceptional opportunity for businesses aiming to excel in selling credit card processing services. By becoming a part of this merchant services agent program, businesses can confidently embrace the advantages of cost savings and improved technology capabilities. With cutting-edge technologies at their disposal, merchants will be able to process payments swiftly and securely, thereby ensuring customer satisfaction and loyalty. Moreover, being part of the First Data ISO program grants access to superior rates, resulting in reduced expenses for businesses. This hands-on approach opens up a world of opportunities for businesses to thrive in the ever-evolving credit card processing industry.
All in all, joining a merchant services ISO agent program, such as the First Data ISO program, offers numerous benefits for those selling merchant processing. By becoming a part of this program, you not only gain access to a wealth of knowledge and support from experienced professionals, but you also ensure that your business saves money and operates more smoothly and efficiently. With the guidance of an experienced team, you can easily navigate the complexities of the industry and find the right card processing solutions that meet your specific needs. This level of support empowers you to confidently offer credit card processing services to your clients, knowing that you have the backing of a reputable organization. So why wait? Take the leap and join a merchant services agent program today to unlock endless opportunities for growth and success in the credit card processing industry.
III. The Top Merchant Service Providers
When it comes to selling merchant services, the beacon payments agent program is one that instills confidence. Among the various merchant service providers in the industry, a few big names truly stand out from the crowd. These providers not only offer a wide range of features and options, but they also excel in offering competitive rates and top-notch services. The beacon payments agent program is known for its unwavering commitment to delivering exceptional value to merchants. With a strong focus on customer satisfaction, it ensures that businesses have access to the best payment processing solutions available. From seamless integration to reliable customer support, every aspect of the beacon payments agent program is designed to cater to the unique needs and preferences of merchants. This program instills a sense of confidence in both sellers and merchants, knowing that they are partnering with a reputable and trusted provider in the industry. With the beacon payments agent program, selling credit card processing becomes a rewarding and fulfilling experience, knowing that you are offering a solution that truly stands out in terms of quality and reliability.
When it comes to selling merchant services, there are three top-tier providers that stand out - Square, PayPal, and Stripe. Each of these providers brings its own set of advantages and disadvantages to the table. Square offers a user-friendly interface and a wide range of features, making it a popular choice among small businesses. On the other hand, PayPal is known for its strong brand reputation and seamless integration with online platforms. Stripe, on the other hand, offers powerful customization options and advanced analytics tools. As a merchant, it is vital to evaluate these options and determine which provider alignes with your business needs. By carefully considering the advantages and disadvantages of each provider, you can confidently choose the right one for your business's credit card processing requirements.
Thus, when it comes to selling credit card machines, Square, PayPal, and Stripe each offer unique and compelling features that cater to the diverse needs of businesses. Square stands out for its versatile range of payment processing options, providing both physical and virtual terminals for seamless transactions. PayPal, on the other hand, offers customers comprehensive transaction security and advanced analytics tools, ensuring a safe and efficient payment experience. Meanwhile, Stripe's all-inclusive platform boasts customizable features such as recurring billing and fraud prevention solutions. With all these options at hand, businesses can confidently choose the best ISO agent program that align with their specific requirements, enabling them to thrive in the competitive world of credit card processing.
Determining the right payment processing fees and pricing structures is not only important but absolutely crucial when it comes to selling credit card processing services. As a business owner, you want to ensure that you are maximizing the benefits and profits from your credit card processing services. So, you may wonder, "how much money can I make selling merchant services?" Well, the answer lies in understanding the various factors that can affect your earnings. By carefully analyzing the industry rates, competition, and the specific needs of your potential clients, you can confidently determine the pricing structures that will allow you to make the most out of your credit card processing business. It is essential to strike a balance between offering competitive rates to attract customers and ensuring that your own profits are not compromised. By taking the time to thoroughly assess and strategize your payment processing fees, you can position yourself as a reliable and lucrative solution for businesses seeking credit card processing services.
When it comes to selling credit card processing, North American Bancard understands the importance of a good pricing structure. With their expertise, they confidently offer transparent and predictable costs that align with the unique needs of businesses. They recognize that each business has different requirements, which is why they provide options like interchange-plus pricing or tiered pricing models based on size and volume. This level of flexibility ensures that businesses can select a pricing structure that makes sense for their individual needs and enables them to effectively manage their credit card processing. With North American Bancard, businesses can trust in their expertise and commitment to providing the best pricing options available.
Besides understanding the various fees associated with accepting payments, it is crucial to consider the benefits offered by the First Data ISO program when selling credit card processing. By partnering with First Data, you can gain access to a comprehensive range of tools and resources that can enhance your payment processing strategy. With their expertise and commitment to innovation, First Data empowers businesses to streamline their operations, increase revenue, and provide a seamless payment experience to customers. In conclusion, by thoroughly comprehending the fees involved in accepting payments and leveraging the advantages provided by the First Data ISO program, you can confidently make informed decisions about your payment processing strategy that will ultimately benefit your business.
When selling credit card processing services, it is crucial to thoroughly research the available options and carefully compare fees. It is highly recommended to explore the merchant services agent program offered by Shift4 Payments, a leading provider in the industry. By opting for a program that offers a flat fee for every transaction, you can confidently save a significant amount of money in the long term. With Shift4 Payments' reliable and efficient solutions, you can ensure a seamless payment processing experience for both yourself and your customers.
However, when selling credit card processors, it is crucial to not only consider the features and benefits of a program but also the level of customer service and technical support provided. This is where the Fiserv Agent Program shines. By choosing a program that offers excellent customer service and technical support, you can ensure that you have access to knowledgeable agents who can assist you with any issues that may arise during the credit card processing journey. Whether it's troubleshooting a problem or seeking guidance on complex transactions, having reliable support can be invaluable in maintaining a smooth and efficient operation. With the Fiserv Agent Program, you can confidently provide your customers with the assurance that they will receive top-notch service and support.
VI. Conclusion
Credit card processing is an essential tool for businesses of all sizes, and our company, partnering with the fiserv agent program, can provide you with the best service. Whether you're a small startup or a large corporation, having a reliable credit card processing system is crucial in ensuring smooth transactions and customer satisfaction. By working with our company, you can be confident that you will receive top-notch support and assistance in managing your credit card processing needs. Our partnership with the fiserv agent program guarantees that we have the expertise and resources to offer you the most efficient and secure credit card processing solutions available in the market. With our confident approach and commitment to excellence, we aim to help your business thrive and succeed in the competitive world of selling credit card processing.
In conclusion, our team at the Wells Fargo ISO program is committed to assisting your business in expanding its operations and maintaining the utmost level of customer satisfaction. We understand the significance of offering reliable credit card processing services, which is why we are dedicated to providing top-notch solutions tailored to your specific needs. By reaching out to us, you will have the opportunity to experience our exceptional customer service and witness firsthand how we can contribute to the growth and success of your business. Take the initiative today and give us a call to explore the multitude of possibilities that await you.
In conclusion, the search for the perfect merchant service provider for a lucrative merchant services agent program ends here. Our comprehensive research and careful analysis have yielded a list of exceptional providers that will undoubtedly elevate your earning potential. Whether you're a seasoned agent looking to expand your portfolio or a newcomer seeking a promising opportunity, our confident recommendations ensure that you can make an informed decision. So buckle up, as these outstanding providers are ready to propel your agent program to new heights. Get ready to embrace success and witness the remarkable results that await you!