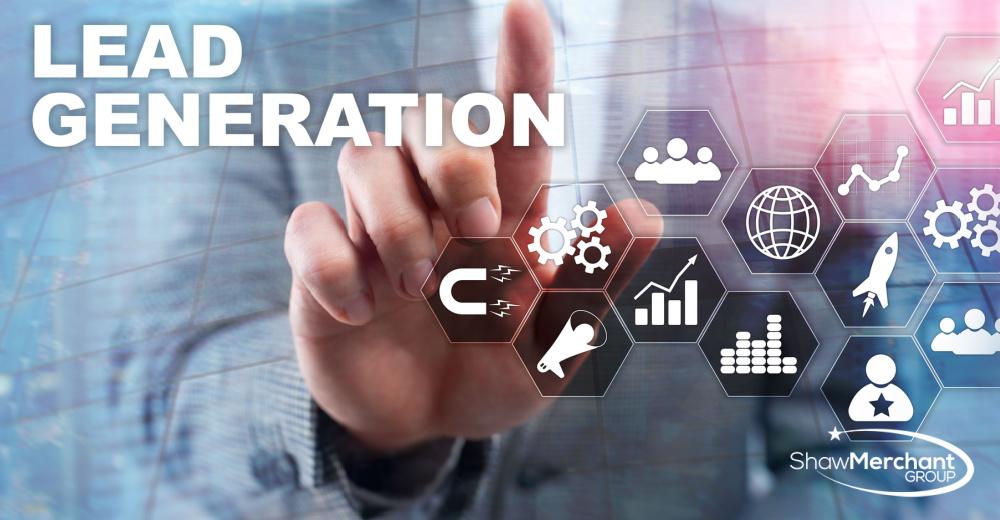 If you want to be successful in credit card processing sales, then one of the most useful skills that you can learn is how to generate credit card processing leads. Generating credit card processing leads is a key to having success in sales and can help to provide you with a consistent flow of leads to your sales business. However, there is a lot to learn when it comes to generating credit card processing leads before you can rely on them to fuel your business. If you want to get the most out of your merchant services sales career, then this information base will teach you essential facts about generating credit card processing leads and how you can achieve more for your business.
Benefits of generating credit card processing leads
For those that want to have the most benefit from their credit card processing career and the least number of setbacks, getting a reliable stream of credit card processing leads is a great way to accomplish that. Credit card processing leads are some of the most valuable leads in business, because the clients that you get with a credit card processing lead are often clients for life and generate you residual income in perpetuity.
The main benefit of finding a reliable source of credit card processing leads is that it takes a lot of the guesswork out of earning a living as a credit card processing agent. With reliable leads that you know you can convert at a consistent rate, you will be much more able to establish a stable career in credit card processing sales. Once you have cracked this formula, being a credit card processing sales person becomes much easier and more simple. That's not to say that leads are the magic formula to a high income, but trying to run a successful credit card processing sales business without good leads would be very difficult, indeed.
How to generate consistent credit card processing leads
If you want to generate credit card leads that give you a consistent funnel of business, then there are a few ways that you can do so. Each way is suited towards a different business model, personality, or budget for acquiring your leads. One important concept to remember is that you are not limited to any single one method for generating credit card processing leads. You can use a mixture of methods to provide the best results and give you diversity when generating your credit card processing leads. Using a variety of methods will actually provide you with more success, since you won't have to depend on one single method and you can access more data points, which are valuable if you want to optimize your lead generation process to get leads more consistently, more affordably, and converting at a higher rate.
Purchasing leads
One of the most reliable ways to get leads for your credit card processing sales business is to purchase them. Purchasing leads is one of the most surefire ways to get leads delivered to you in terms of convenience, but they also have drawbacks. The benefits of purchasing leads is that it is turnkey and you are basically hiring someone else to acquire leads for you. This takes the work and time investment out of the process for you. However, as we said, you are paying someone to acquire these leads. So, you must have a budget for purchasing leads if you are going to go this route. Leads can vary in pricing, but typically require a rather large investment for a large number of high-quality, high-converting leads. Another downfall of purchasing leads is that you never necessarily know the quality of the leads that you are getting or where they come from. You should do as much vetting as possible to verify the origin of your leads to ensure they are of high quality.
Hire telemarketers
Another great way to get a consistent flow of leads is to hire telemarketers. Telemarketers remain one of the most reliable and consistent ways to sell goods or acquire information. Telemarketers don't generally have a high rate of success, but with scale, they can provide you with thousands of leads relevant to your niche. Hiring telemarketers can be quite expensive, but most telemarketing agencies have a variety of options to suit your needs. When working with a telemarketer to acquire leads, you do have some control over the process of who you target and where they are from, which could lead to a more affordable customer acquisition cost. If you are able to allocate the resources necessary for a large scale telemarketing campaign, you could acquire a very large number of leads in a relatively short amount of time.
Pay per click
Pay per click is one of the best ways to acquire leads because it is a method that you can have a lot of control over when acquiring your leads. For those that are unfamiliar with pay per click, it is a system in which you bid on a per click basis to capture the attention of those that are looking for your services. You can direct customers to a lead generation page where you can easily capture their information. The great thing about a pay per click campaign to capture leads is that you can scale it at your pleasure and optimize it to make getting leads more affordable than ever.
Build and use a customer base
If you are looking for the most sustainable and affordable ways to get leads for credit card processing, then building and using your customer base is undoubtedly one of the best options available to you. Building a customer base involves capturing emails and other information that you can later use to market to. Having a database of emails and potential customers is very affordable to market to, and when done correctly, can be very effective. You should seek to work towards this method regardless of what mixture of lead capturing methods you combine to form your strategy.
Latest Posts
Subscribe to this blog's feed