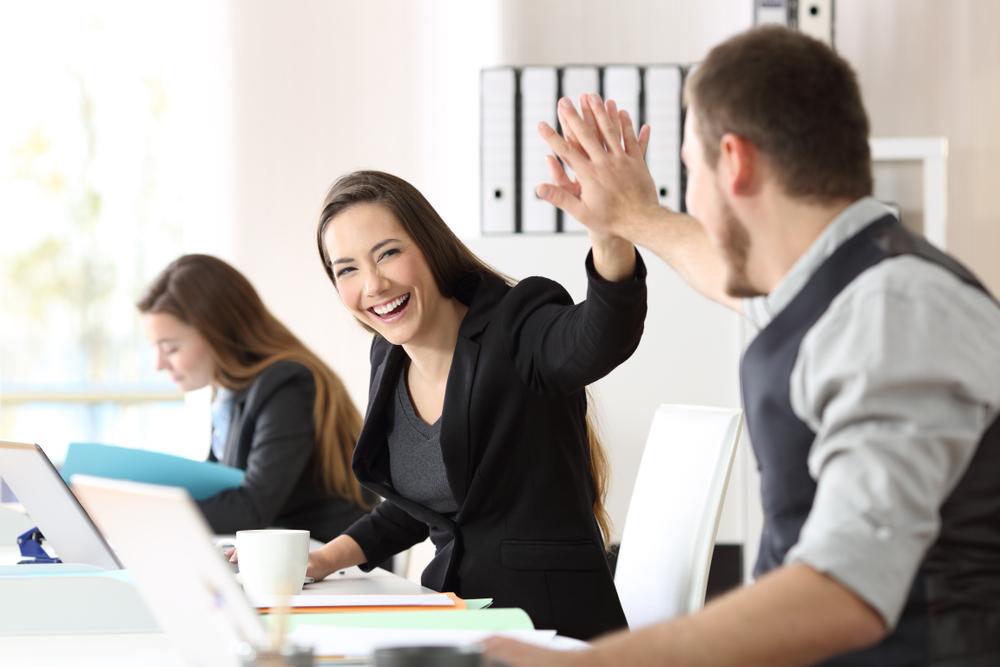 For agents and resellers that work with merchants for their merchant services, it is known that the happier that you can make your client, the better. There are several ways that you can do so, but one of the most surefire ways to provide your merchants with as many benefits as possible when working with your merchant services company is to provide them with a cash discount program that helps to make the cost of accepting payments as inexpensive as possible. In addition to saving the merchant money on their transactions, you can also earn more as an agent by signing up your merchants for this program and earning incentives and bonuses that come along with it. If you're looking for the best cash discount program from all perspectives, then you should set your sights on the North American Bancard EDGE Merchant Cash Discount Program. This innovative program contains plenty of benefits for the agent, merchant, and consumer.
What makes the North American Bancard EDGE Merchant Cash Discount Program the best?
There are a number of features that have helped to vault this cash discount program into the first position when you consider the best cash discount programs currently available to merchants around the world. Here are just some of the benefits that you and the merchant will enjoy when you decide to use this cash discount program.
No cost to the merchant
The main draw of this program is that it is going to help put more money in the pockets of the businesses that you are working with. Your merchants will be able to experience higher profits because the EDGE Cash Discount Program is designed to eliminate the processing fees for merchants to profit the same on credit and signature debit transactions that they do on cash transactions. If a merchantlooks at what they spend annually in order to process electronic payments, those savings will adsup.
With the EDGE cash discount program, merchants won't have to worry about those expenses because they are being recouped in the higher price for signatue credit and debit puchases. This is a great selling point for your merchants because it enables them to recoup a cost that they would otherwise have to pay and saves thier business money. There is no cost to ebroll for the program, so they only have money to gain from enrolling in the program.
No contract
Another major benefit to the merchant is that there is no contract associated with the EDGE cash discount program. That means that even if merchants want to try it out for a few months to see the effects on their business, they can do this without fearing having to get locked into a long contract.
As an agent, this allows you to quickly and easily build trust with your merchants. You can show them the power that the EDGE cash discount program can have on their revenue without having to lock them into a contract or pressure them to do something they don't want to do. With a free, no-cost, no-obligation program, your merchant will feel as comfortable with you as ever.
Free equipment
In addition to the no-obligation and no-cost contract with this trailblazing cash discount program, you'll also be able to offer your merchant free equipment to help make the transition easier for their business. This all begins at the POS system, which is the channel through which every transaction in the business flows. You'll be able to offer your merchant an updated POS system that has everything they need to make the switch to the EDGE cash discount program in a smooth and organized manner.
Apart from the POS system, you will also be able to offer signage and marketing materials to your merchants to help them advertise and raise awareness for the program. These materials help everyone to feel on the same team and help your merchants feel as if they have the resources that they need to succeed.
Easy to explain
One of the main challenges that merchants face when trying to change the way that they accept payments and charge their customers is the ease with which they can explain the change to their loyal customers. Merchants are not easily convinced to make a major change for fear of angering their long-term customers or confusing them. This giant hurdle is what holds many merchants back from moving forward or making productive changes.
With the EDGE program, you'll have what you need to convince merchants that it won't be a large leap when it comes to the trust and relationship between them and their customers. The EDGE program is a very simple, easy-to-understand program that won't confuse buyers and will make merchants very happy.
How it works
To help our agents and merchants further understand the complete process of the EDGE cash discount program, here is a short guide of what you can expect to happen when the EDGE cash program is implemented.
Paying with cash
With the EDGE program, paying for an item with cash will be relatively unchanged. Customers will see the advertised price of the item, go to the register, hand the cashier their cash, and purchase their item. They will pay the lower price.
Paying with plastic
Paying with plastic will be a slightly different process than before. To encourage consumers to use cash and recoup expenses associated with electronic payment methods, a second, slightly higher price is charged on the item at checkout, increasing the cost of the purchase for the consumer. In this situation, the consumer is able to use the convenience of plastic and the merchant is able to recoup those expenses that are incurred when accepting cards to help their business and increase their margin.
Sales Partner Program Details
Become a white label payment service provider today and take your business to the next level. If you are a sales-oriented individual with vast experience in the world of payment processing or you are a driven and motivated professional looking for a new challenge, the SMG white label program might be a great fit for you. With the highest paying commission structure in the industry, superior products, and sales support, our white label program will see to it that you are rewarded for your efforts.
For anyone with a sales background or a passion for the payments industry, SMG is the ideal white label ISO Program. There are dozens of reasons to become a white label payment processor with Shaw Merchant Group, but don't just take our word for it. Here are some of the top reasons that we were given when we asked our white label participants why they chose us and why they continue to work with our highly lucrative program.
Sales Partner Portal
With our industry leading partner portal, you'll have access to online enrollment, training sessions, marketing materials, and you'll always be ahead of the game with the latest news and promotions.
Alerts
Stay up-to-date on merchant issues and their resolutions via automated emails and text messages that include a detailed ticket number describing what the merchant's concern was and how it was resolved.
Registered DBA Program (White Label)
With our program, you'll be able to market under your own brand, without paying costly fees! Your brand will be seen on the partner portal, marketing communications, merchant statements, and more.
Free Equipment for Your Merchants
Selling businesses on a new processing plan is much easier when you are able to effortlessly jump over the hurdle of the cost of the equipment. With this program, you can offer your clients free POS terminal equipment that they will need for their processing provider change. This lowers the barrier to switching and creates a higher conversion rate for you.
Lifetime Passive Income
You will recieve 50–70% of residual income based on the pay structure you select. You will share income on every available revenue stream. With SMG, you get a True Interchange Revenue Split. Unlike other merchant white label partner programs, there is no basis points off the top for BIN sponsorship or for what they call hidden losses. Our sales partners earn more residual income with our 50/50 partner program than you would with our competition who claim to offer a higher percentage because thier interchange cost (buy rate) is higher.
$20K Performance Bonus
We offer a performance-based fast start bonus that is payable for anyone that onboards more than the standard threshold of clients in the first 4 months. This program is designed to reward those experienced sales members that join our team and quickly learn how to sell this product. The bonus can reach up to $20,000, making it one of the most lucrative and competitive in the industry.
Profitability Based Bonuses
We will look at how much profit is generated on the account after they have been processing for one month and you earn 14 times of the total profit. Example: If we retain $100 in residuals in that month, the bonus would be 14 x $100 or $1,400. You would have already been paid $600, so we would pay you an additional $800 on that account. This bonus is capped at a max of $10,000 per merchant per location. With our dual pricing program it is easier than ever to earn huge bonuses with a 14x profitability bonus. This dual pricing model enables you to maximize your bonus at $10,000 on almost every merchant processing over $90k..
Dual Pricing Program
When you are selling merchant services, one of the best assets of any partner program is more rewards and incentive programs that save your client money. The Edge dual pricing program is one of the hottest new commodities in credit card processing, as it is designed to save the client thousands of dollars in credit card processing cost, instead passing on the fee to the consumer in a way that isn't damaging to their own conversion rate and revenue. We offer this program to our clients and make it easy to understand and present for our sales partners.
Medical Benefits
With some sales jobs, you don't even have the option for medical coverage. With the SMG white label program, you'll have the resources that you need to provide healthcare coverage to you and your family at an affordable rate. We take care of our own, and when you are in our program you will have access to these benefits.