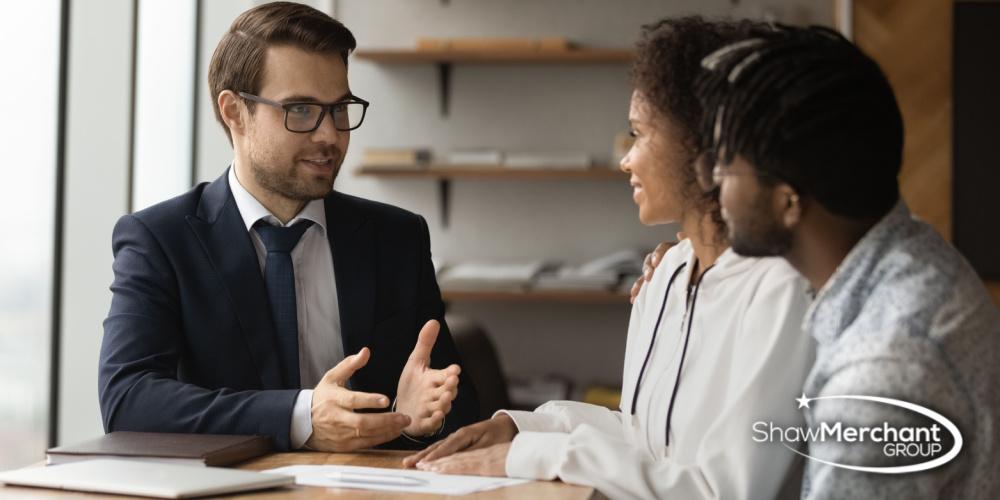 If you are a merchant or business owner, then you know that one of the most important aspects of your business is accepting payments. While it is a part of business that is often taken for granted and assumed as being operational, choosing a merchant services partnership and accepting payments is not quite the walk in the part that it is usually thought to be. In fact, it is a somewhat complicated process that involves a lot of different parties and requires business owners to make several very important decisions. While choosing a merchant services partner might seem trivial, it actually has a large impact on the future of the business and can even play a large part in the profit margin that a merchant is able to achieve.
When you are going through the process of finding a merchant services partner to help you, it's best to find a merchant services partnership that can help you navigate this complicated topic and pair you with a merchant services provider that fits your needs and is considered trustworthy by the merchant services industry. With an experienced and helpful partner by your side, you'll be able to find the payment solution that fits your needs and elevate your business to the next level.
What Businesses Need a Merchant Account?
The answer to this question is very simple. If you want to be able to accept credit card payments for your goods and services, you need a merchant account. Almost every business in existence needs a merchant account so that they can accept payments in the most effortless and convenient way possible. Merchant accounts are typically provided by banks that partner with processors in order to process these credit payments.
Basically, a business cannot function without a merchant account, unless they somehow can operate on just accepting cash. As this is not a viable solution for most businesses, every business that hopes to remain competitive and gain market share should have a merchant account.
Some businesses point out the fact that merchant accounts also come with fees, and that is a valid point. However, accepting cash only in your store or business affects you in heavier ways that merchant fees ever could. The credit card is the fastest path to the purchase and if you are a business that wants to see growth and revenue, then getting a merchant account is essential.
What Exactly is a Merchant Account and How Much Does it Cost?
Now that we have established that everyone needs a merchant, you probably want to know about the downside, what it involves, and what it's going to cost your business. A merchant account is an account with a merchant services company that allows a company to accept credit and debit card payments. It often also includes POS solutions to help facilitate payments of any kind.
To obtain a merchant account, a business must go through a thorough application process that often involves providing important information such as past processing information, bank statements, tax information, credit checks, and more. This very thorough process ensures that you can be trusted with a merchant account and your industry is suitable for accepting credit and debit payments.
Getting this service for your business is a great achievement and will unlock unlimited possibilities for growing your revenue, but it never comes without a cost. Getting a merchant account is often free, but using it is most certainly not. Merchant accounts often take anywhere from 1-4% as a transaction fee off of every transaction. This is how the operations are funded. While many look at this as a large expense, it is actually a low expense when you consider what having a merchant account enables you to do.
When searching for a merchant account provider, the rate is one thing that you'll want to pay attention to and work with your merchant account services brokerage to find the best solution at the best rate for you.
About Merchant Services Brokers
While you have almost definitely heard of merchant services providers, there's a slightly lesser chance that you have heard of merchant services brokers. Merchant services brokers are not as well known, but they are every bit as important in the process of helping you to find a great merchant services partner.
The role of a merchant services broker is to be your partner throughout the process of finding merchant services to fit your needs. It can often be overwhelming and confusing trying to find a merchant services partner, and to help with that you can enlist the help of a merchant services broker.
With a merchant services broker, much of the work of finding a merchant services provider is eliminated for the owner of the business. Simply tell the merchant services broker what you are looking for in a merchant services partner and they will hand-pick options that work for you and present them to you in an easy-to-digest manner.
By using a merchant services broker, the process of selecting a merchant services provider is made much easier and you may be able to save your business thousands of dollars in the long run by finding a partner that not only meets your needs, but is also affordable.
How Can a Merchant Services Broker Help You?
There are various areas that a merchant services broker can help your business to be a more efficient and effective organization. When you think of merchant services, you might only be thinking of credit card processing. However, there's a lot more that goes into the process of choosing a merchant services provider and many aspects to consider. Here are the areas that a merchant services broker can help you with when it comes to picking out merchant services providers:
Electronic Check Processing (ACH Payments)
There are a lot of considerations to keep in mind when you are picking out payment providers for your business, so when you need to go through that process, you should partner with a merchant services broker that has a great understanding of each of these symptoms and knows what makes for a good partnership between businesses and merchant services providers.
Should You Consider a Third-Party Service?
Over the past few years, several third-party merchant services and payment processors have risen up and started to offer businesses direct access to payment processing. This might seem like an easier process, but there are many considerations to keep in mind when you decide to go this route. The benefits of working with a merchant services provider and traditional broker are almost always more plentiful than the benefits of using a third-party service.
One of the most relevant struggles that businesses go through when they are trying to obtain merchant services for their business is the fact that many banks and merchant services companies are not willing to provide brand new merchants with processing accounts. This could leave many businesses out in the cold, but if you have a reliable merchant services broker, that doesn't have to be the case. Many brokers already have strong and trusted relationships with the banks that provide these services, so they are able to provide you with a competitive edge when it comes to applying for a merchant services account. With a third-party provider, you don't have anyone advocating for you or passing on their trusted status to your business when applying.
Another major factor that holds merchants back from selecting a third-party provider is the lack of accessibility to funds. Yes, funds typically settle within a couple days just like any other provider, but they settle to a merchant account within your third-party application. You will then have to withdraw the funds from your third-party merchant service account into your own bank account. Sounds simple, but what you might not know is that many of these third-party services impose a maximum withdrawal limit which heavily interferes with your cash flow and ability to expand your business. With so much cash being held up in your third-party account, any small crisis that requires cash to fix could severely damage your business.
The role of a merchant services broker is to work closely with businesses to find them the right merchant processing services solution for them. This means meeting with business leadership and determining exactly what their needs are, identifying pain points, and other information that will help lead a broker to the right option when it comes to processing services.
In addition, merchant services brokers continue to collaborate with merchants to optimize their payments process and take full advantage of what their selected solution has to offer. This intensive job is also rewarding and can be lucrative under the right circumstances. Regardless, a merchant services broker will always be essential for businesses that want to truly get the most out of the merchant services that they have deployed and gain a competitive edge in their industry.
If you are ready to embark on a journey towards financial success and independence, then you have come to the right place. Becoming a merchant services agent is a rewarding and highly lucrative career path, and we are here to guide you every step of the way. With our proven strategies, insider tips, and unwavering confidence, you will learn how to sell credit card processing like a pro and earn an impressive six-figure income annually. Get ready to unlock the secrets of this thriving industry and pave the way for an extraordinary career that will exceed your wildest expectations!
To excel in the merchant services sales industry and carve out a highly lucrative career as a merchant services agent, a profound comprehension of the customer's requirements is paramount. We must possess a deep understanding of their needs and be able to effectively demonstrate how our top-notch services can seamlessly fulfill those needs. This is where our exceptional merchant services agent program comes into play, equipping individuals with comprehensive knowledge and impeccable skills to confidently navigate this competitive industry. With unwavering confidence, we can showcase how our program empowers agents to offer unparalleled merchant services solutions that not only meet but exceed customer expectations. By positioning ourselves as trusted advisors, we become indispensable allies in assisting businesses to optimize their financial operations and drive exponential growth. In embracing this confident approach, we solidify our position as leaders in merchant services sales and unlock limitless potential for success in this dynamic field.
Thereafter, it is evident that a thorough understanding of the products and services offered in the merchant services sales industry, particularly in the credit card processing ISO program, can have a significant impact on one's success. By acquiring an in-depth knowledge of these offerings, individuals can position themselves as experts in the field, instilling confidence in potential clients. This expertise will undoubtedly set them apart from their competitors, allowing them to become highly sought after by businesses in need of reliable and efficient credit card processing solutions. With such expertise, there is no doubt that success and recognition will follow, establishing one as a trusted and valuable resource in the merchant services sales industry.
As a confident and knowledgeable Merchant Sales Representative, you understand the immense value of selling credit card processing services to merchants. By offering these services, you provide merchants with the opportunity to significantly boost their sales. It is widely acknowledged that customers are more inclined to make purchases from merchants who accept credit cards rather than those who do not. With the flexibility and convenience of credit card payments, customers feel more at ease and confident in completing their transactions. By empowering merchants to accept credit cards, you are effectively equipping them with a powerful tool to attract and retain customers, ultimately leading to increased sales and business growth.
Again, selling merchant services not only offers an additional revenue stream for your business but also presents a lucrative opportunity for generating consistent commissions. By providing credit card processing services to merchants, you can tap into a vast market and earn a commission with every sale made through the service. This powerful proposition will not only enhance your business's financial stability but also contribute to its overall growth and success. So, if you're wondering how to sell merchant services, look no further than this promising endeavor – one that guarantees a steady income while simultaneously helping businesses thrive in an increasingly digital world. Embrace this opportunity confidently, and watch your business flourish as you pave the way for others to accept electronic payments seamlessly.
When it comes to selling merchant services, a surefire strategy for success is to offer customers a wide range of payment options. By doing so, merchants not only meet the needs of their customers but also open up additional sales opportunities. This approach has been proven to be highly effective in the field of credit card processing and can significantly contribute to making money in this industry. By providing customers with various payment methods, such as credit cards, mobile payments, or electronic transfers, merchants ensure that they cater to individual preferences and convenience. This not only increases customer satisfaction but also boosts the chances of closing a sale. Therefore, confidently offering a diverse array of payment options is a key approach for merchants looking to maximize their profits in merchant services sales.
In the realm of merchant services sales, conducting regular training sessions with both existing and new staff members is a pivotal strategy for achieving success. By prioritizing these training sessions, we guarantee that all team members, including credit card processing agents, are equipped with up-to-date knowledge on the latest technology, products, and industry best practices. This ensures their ability to confidently sell and provide exceptional support for merchant services. With a steadfast commitment to continuous learning, our team remains at the forefront of the ever-changing landscape of merchant services, ultimately enhancing our ability to excel in this industry.
All in all, when it comes to making money selling credit card processing and other merchant services, being proactive and strategic is paramount. By actively seeking out new sales opportunities and staying informed about industry trends and developments, you can effectively meet the evolving needs and preferences of potential customers. This proactive approach allows you to position yourself as a trusted advisor who understands the intricacies of the merchant services landscape and can offer tailored solutions. With this strategic mindset, you can maximize your success rate and ultimately increase your earning potential in the field of merchant services sales.
Critical Success Habits for Building a Viable Business
When it comes to achieving success in the world of merchant services sales, there are several critical success habits that deserve our attention. One of these habits involves developing a strong customer base, which is essential for building a viable business. By understanding the needs and preferences of our customers, we can strategically tailor our services to meet their demands, thereby fostering long-term relationships and repeat business. Additionally, executing a well-thought-out plan is crucial in this industry. This entails identifying target markets, creating effective marketing strategies, and implementing efficient sales techniques. By doing so, we can maximize our chances of success and profitability in the competitive realm of merchant services sales. It is important to remember that the potential for financial gain in this field is significant, prompting the frequently asked question, "How much money can I make selling merchant services?" With the right mindset, determination, and adherence to proven success habits, one can confidently expect to achieve substantial financial success in the world of merchant services sales.
Again, to ensure sustained success in merchant services sales, it is imperative to prioritize customer satisfaction and continually focus on delivering quality services that not only meet, but exceed their needs. By staying up-to-date with industry trends and consistently staying ahead of the competition in terms of pricing, features, and services, sales professionals can confidently approach potential clients and demonstrate their expertise in how to sell credit card processing effectively. By consistently striving for excellence and continuously adapting to evolving customer demands, merchants can trust that they are receiving the best possible solutions for their specific business needs. By maintaining this confident approach and consistently delivering exceptional customer service, sales professionals can forge long-lasting relationships with their clients, ultimately leading to sustained success in the competitive world of merchant services sales.
Creative Ways to Promote Your Services and Generate Leads
If you're looking for a confident and effective way to expand your client base in the merchant services sales industry, a merchant referral program can be the game-changer you need. By establishing a program that incentivizes existing customers to recommend your services to their network, you not only encourage customer loyalty but also tap into a powerful source of potential leads. As a credit card processing agent, becoming well-versed in this strategy can prove highly beneficial. By offering attractive rewards for successful referrals, you are not only motivating your existing customers to spread the word about your exceptional merchant services but also gaining access to new clients quickly and cost-effectively. Embracing a referral program showcases confidence in your services and entices others to trust in your expertise. Don't underestimate the power of word-of-mouth marketing and its potential to drive significant growth in your merchant services business.
In the competitive landscape of merchant services sales jobs, it is crucial to employ effective tactics to generate more leads. One such strategy involves offering enticing coupons or codes that customers can share with their friends and family. By providing these discounts, you not only demonstrate your commitment to customer satisfaction but also foster a sense of loyalty among existing customers. Moreover, this approach encourages new potential customers to try out your services, ultimately expanding your client base. Embracing such innovative techniques demonstrates your confidence in the value you offer and positions you as a proactive and successful player in the merchant services sales industry.
Also, by strategically creating content that focuses on industry topics related to merchant services such as payment processing, fraud prevention, and customer engagement, you can effectively differentiate your business from competitors and attract a larger pool of leads to your website. This approach not only helps establish your expertise in the field, but it also showcases the value you bring to potential clients. Furthermore, addressing common questions and concerns such as "how much money can I make selling merchant services" within your content can instill confidence in your audience, assuring them that pursuing a career in merchant services sales can be financially rewarding. Ultimately, investing time and effort into producing informative and engaging content can significantly contribute to the growth and success of your business, reinforcing your position as an authoritative presence in the merchant services industry.
Merchant services agents who have achieved the six-figure income mark confidently understand that success in the realm of merchant services sales requires a combination of hard work, unwavering dedication, and the implementation of smart sales strategies. These agents possess a deep understanding of the industry and are well-aware of the immense potential it holds in terms of financial gain. With an unwavering confidence in their abilities, these agents consistently surpass expectations and exceed sales targets. They are well-equipped to answer the question on everyone's mind, "How much money can I make selling merchant services?" With their proven track record, they confidently assure aspiring agents that the earning potential is substantial. By leveraging their knowledge, continuously perfecting their skills, and maintaining an unwavering dedication to their craft, these successful agents epitomize the limitless possibilities within the merchant services sales industry.
However, achieving a six-figure income as a merchant sales representative is not an insurmountable feat. By setting realistic goals and developing a comprehensive plan that focuses on optimizing customer relationships, creating a focused sales approach, and harnessing the power of technology to streamline processes, success is within reach. Building strong connections with customers and understanding their specific needs is essential in order to provide tailored solutions that meet their requirements. Additionally, a well-thought-out sales plan that includes targeting specific industries or niches can help increase sales and drive growth. Leveraging technology can also play a crucial role in enhancing efficiency and productivity, enabling merchants to handle transactions seamlessly and effectively. With determination and a strategic approach, aspiring merchant sales representatives can confidently work towards reaching the coveted six-figure income mark.
Final Say
In conclusion, by following the strategies and tips outlined in this guide, you are equipped with the tools necessary to build a lucrative career as a merchant services agent. The opportunities for financial success and independence are within your reach, as you navigate the world of credit card processing like a seasoned professional. With unwavering confidence and our expert guidance, you can confidently set your sights on earning an impressive six-figure income annually. Get ready to unlock the secrets of this thriving industry and embark on an extraordinary career that will surpass your wildest expectations. The journey to financial success begins now – are you ready to seize it?
If you're an ISO in the merchant services industry looking to take your business to new heights, you've come to the right place. Scaling a merchant services ISO can be a challenging task, but with the right strategies and tools, it can also be incredibly rewarding. In this comprehensive guide, we will provide you with all the information you need to successfully scale your ISO by leveraging the power of white-label merchant processing. So, buckle up and get ready to learn the insider secrets that will empower you to confidently grow your merchant services ISO and dominate the market.
In order to start a credit card machine business, it is imperative for aspiring businesses to grasp the concept of white-label payment processing. By understanding this essential aspect, organizations can successfully embark on their journey to become a credit card processor. White-label credit card processing entails the utilization of a third-party processor, which offers the necessary processes and infrastructure required to seamlessly facilitate payments. This allows businesses to effortlessly establish their own credit card machine business, ensuring an efficient and reliable payment processing system for their valued customers. With this comprehensive understanding, entrepreneurs can confidently enter the credit card processing industry and provide an invaluable service to businesses and consumers alike.
To become a credit card processing company, businesses can confidently leverage the power of white-label payment processing. By doing so, they can effectively reduce the costs and complexity associated with building their own merchant account and payment gateway infrastructure. This allows them to focus on their core competencies while seamlessly incorporating payment processing services into their offerings. Moreover, by partnering with a white-label solution, businesses gain access to an array of features such as fraud protection and customer data security. These features, which would be otherwise cost-prohibitive to develop in-house, enable businesses to provide secure and reliable payment solutions to their customers. So, if aspiring how to become an registered ISO for merchant services, embracing white-label payment processing is a proven pathway to success.
Again, understanding the basics of white-label payment processing is crucial for businesses looking how to start a credit card processing company and provide payment services to their customers. By offering secure payment processing solutions, businesses can ensure that their customers' data remains protected, instilling trust and confidence in their brand. Furthermore, the ability to provide a seamless experience for customers through multiple payment options, access to various currencies, and language support enhances customer satisfaction and loyalty. By mastering the ins and outs of white-label merchant processing, businesses can position themselves as industry leaders and trusted payment service providers, driving growth and success in an increasingly digital and globalized marketplace.
When looking how to start a credit card processing business, finding the perfect merchant services ISO partner is key. It's crucial to partner with a company that not only demonstrates a proven track record of success but also exhibits unwavering commitment to exceptional customer service. By aligning with an ISO partner who has achieved consistent results, you can have the confidence that your own venture will thrive in the dynamic industry of merchant services. Moreover, establishing a strong foundation with a partner who values customer satisfaction ensures that you will be able to address any concerns or inquiries confidently. So, if you wonder how much money you can make selling merchant services, rest assured that choosing the right ISO partnership who excels in both past performance and customer support will pave the way for your own profitability and success in this lucrative field.
If you are aspiring to become an ISO for merchant services, it is essential to consider the various features that your ideal merchant services ISO partner must have in order to be successful. Competitive rates play a crucial role as they allow you to attract potential clients and stay ahead in the market. Additionally, flexible contract terms provide you with the freedom to adapt to the evolving needs of your customers, ensuring long-term partnerships. Another vital aspect is round-the-clock support, which guarantees that your clients receive assistance whenever they require it, enhancing their satisfaction and loyalty. By carefully selecting a partner who possesses these necessary attributes, you can confidently establish yourself as a credit card processing company and make significant strides in the industry.
All in all, when it comes to becoming a credit card processing company, it is crucial to thoroughly research and understand the various pricing models offered by different merchant services ISO partners. By doing so, you can confidently ensure that you are obtaining the best possible deal for your business. In this regard, exploring the options of white label merchant services can prove to be highly beneficial. This allows you to customize and brand the payment processing services as your own, giving your business a professional and credible edge in the market. With careful consideration and thorough analysis, you can enter the world of credit card processing with confidence, knowing that you have secured the most advantageous solution for your business's financial needs.
Develop a Scalable Business Model
In order to successfully become a payment service provider, it is crucial to develop a scalable business model. This entails having a comprehensive understanding of the diverse payment solutions available in the market and how they can be seamlessly integrated to cater to the specific needs of customers. One key aspect to consider is the implementation of a white label card machine, which can offer a customizable and streamlined payment experience to clients. By incorporating this technology, businesses can confidently assure their customers of a secure and efficient payment method, thereby enhancing overall satisfaction and encouraging repeat transactions. Ultimately, by staying informed about the latest payment solutions and confidently adopting white label card machines, credit card processing companies can optimize their operations and achieve long-term success in the industry.
Next, as we embark on our journey how to become a credit card processor, it is imperative that we thoroughly assess our options for handling the anticipated high volume of transactions. In order to efficiently meet the demands of our customers, we must carefully evaluate whether existing solutions can be adapted to suit our needs or if the development of custom solutions is necessary. With confidence, we will explore various white label payment processing solutions, weighing their capabilities and scalability, to ensure that our system is robust and capable of accommodating the anticipated influx of transactions. By adopting a proactive approach and making informed decisions, we will position ourselves as a leading player in the credit card processing industry.
Build Your Brand Identity
When it comes to becoming a credit card processor, establishing a strong brand identity is crucial. By doing so, you not only enable customers to easily identify with your business, but you also build trust within the market. This trust is essential in order to attract and retain customers, ultimately leading to the growth of your customer base. One effective way to achieve this is by becoming an registered ISO for merchant services. This involves partnering with card issuing banks, payment processors, and other key players in the industry to offer comprehensive and reliable credit card processing solutions. By confidently embracing this path, you can position yourself as a reputable and trustworthy credit card processing company, providing quality services that businesses can rely on.
When considering starting a credit card processing business, it is crucial to think about the various elements of your brand identity. These elements encompass more than just a logo, website design, mission statement, and color palette. They also include other visual branding components that can help differentiate your business in the competitive market of selling merchant services. Your brand identity serves as the foundation upon which potential customers will base their decisions when choosing a credit card processor. By developing a strong and visually appealing brand identity, you can establish a confident and trustworthy image that will attract merchants and instill confidence in their choice to partner with your company.
Finally, when establishing yourself as a credit card processing company, it is imperative to consider how to effectively communicate the key elements of your brand and ensure their consistency across all marketing channels. This includes your white label payment gateway. By doing so, you can establish a strong and recognizable presence in the market, making it easier for customers to identify and connect with your brand. This consistent communication not only builds trust but also reinforces your expertise and reliability as a credit card processing company. With a confident tone, you can assert that by diligently maintaining consistent messaging and visual identity across all marketing channels, you will create a lasting impression on customers and solidify your position in the industry.
Conclusion
In conclusion, scaling your merchant services ISO with a white-label payment platform is an opportunity you don't want to miss. With the strategies and tools outlined in this guide, you have the power to take your business to new heights. By leveraging the benefits of white-label payment processing, you can confidently grow your ISO and dominate the market. So, buckle up, implement these insider secrets, and get ready to witness the incredible rewards that come with successfully scaling your merchant services ISO. Here's to your future success and dominance in the industry!