Need Assistance?
If you have questions, would like more information or if you are ready to get started please click the button below to leave your name and contact information.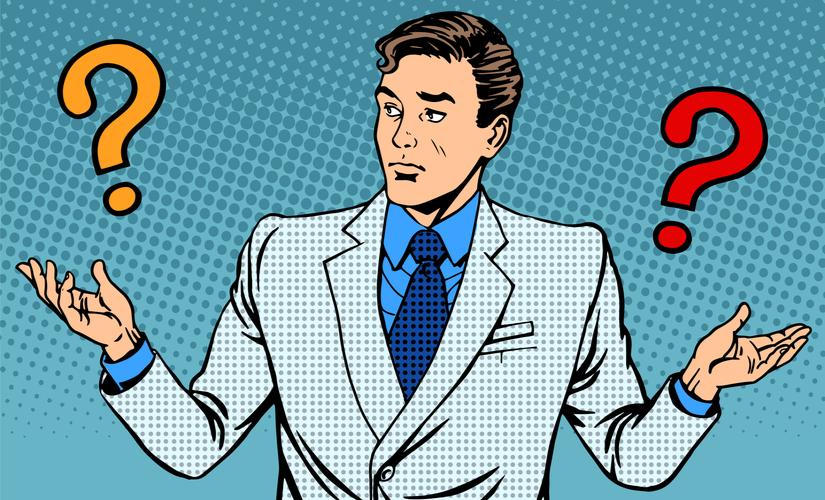 If you are in merchant sales, you have probably already figured out that the main key in succeeding in merchant services sales is having a positive relationship with the merchants that you are selling to. This doesn't differ that much from any other sales position. Having good, positive relationships with your merchants will almost always translate into success. However, merchant services sales are a bit unique in that most merchants already have a provider and are difficult to reach. In this industry, you need to find a way to stand out from the waves of competition that you'll be facing.
One of the best ways to do this is by asking the right questions. Merchants want to know that you are actively trying to learn about their business and solve their problems, not just make your sale and move on. If you can show that you are interested in the challenges that they are facing and meet those challenges with a solution that you are able to provide, then you have a much greater chance of success in selling merchant services.
It's important to remember that it's more than just asking questions, though. To have success in selling merchant services, you need to be able to follow up your questions with actionable solutions that will solve the problems that your merchant faces today. With these things in mind, let's dive into what you should be asking when you meet with a merchant.
Ask Yes/No Questions
If you prefer to get to the point and address the problems head on, then one of the best strategies is to ask questions that have a yes or no answer. This provides you with direct negative or positive feedback right off the bat and allows you to address the problems in the most direct way possible. During this line of questioning, you want to get direct answers instead of getting off-track. Keep your merchant focused on the facts of what is in place now and you'll have an easier time showing them how you can help. This is also a great time to get in your questions that you already know the answers to such as "wouldn't it be nice if you could get more margin on your sales by switching processing providers?". This can lead them to a positive decision easier than you might think.
Identify The Challenges
Another step that you should take is ask questions that help you to identify the challenges that the business is facing. You should ask them about any current issues with their processing solutions to get an idea of how you can help improve the situation. If you truly want to connect with your merchants, then you need to empathize with their situation and provide them with an alternative solution. A failure to do this will lead to decreased success, as you won't be connecting with your merchant as much. Always ask questions that lead to you useful knowledge and conclusions about what your merchant is going through and how you can help.
Learn About Their Current Solution
If you hope to draw your merchant away from their current solution, the best thing that you can do is gather intelligence on that solution. This means finding out the rates, weaknesses, and strengths of the competitor and doing an analysis on whether you can beat their current solution or not. However, this strategy cannot be used if you don't find out the benefits and downfalls of their current provider. When you are asking questions to your merchant, be sure to ask these questions and learn more about who they currently work with.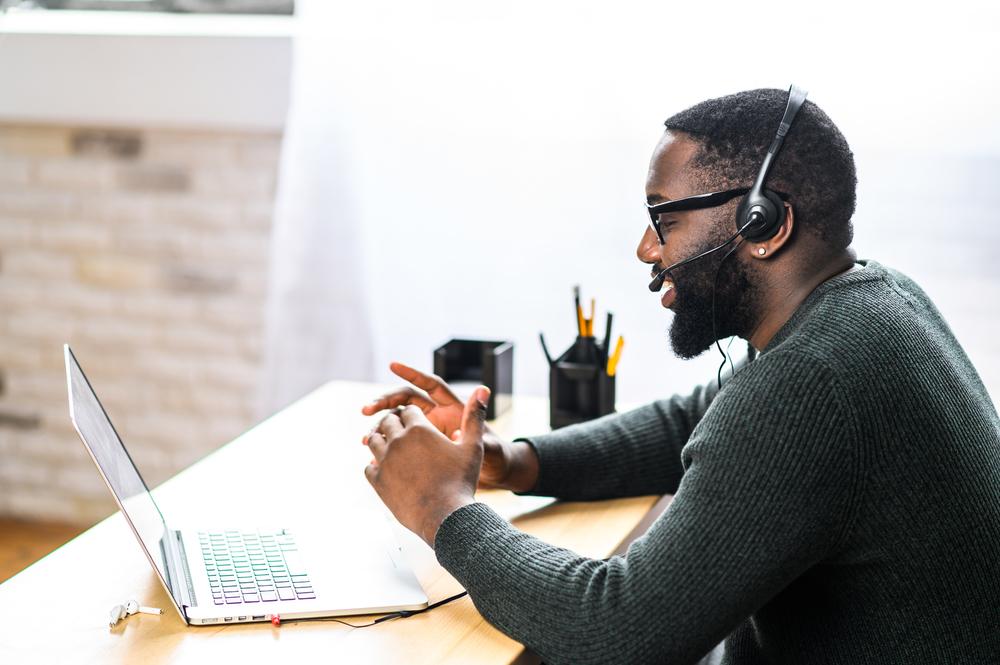 Have you ever gone out shopping in your community? Have you ever shopped online at the webstore of one of your favorite local businesses? If the answer is yes, then you've been on the other end of a credit card processing solution. You took your credit card or debit card, entered the checkout process, and completed your payment easily and quickly. Every business needs a reliable payments solution--it's how they accept payments for the goods and services that they render. However, it sounds much simpler than it is. Finding a payments solution that meets the needs of their business can be challenging. You can help your local businesses solve this problem by starting a credit card processing business of your own--selling merchant accounts from home.
What does being a merchant account salesperson mean?
If you're going to sell merchants services, you first want to know what exactly that means and what it is going to involve. Merchant accounts are services rendered to merchants that are essential to the business to operate such as payment processing and facilitation. As a merchant account salesperson, you will be the person in charge of identifying businesses that aren't quite getting as much as they would like to out of their existing processing solution or new businesses that are looking for a reliable partner to start with. You would be speaking with these businesses, presenting them with options, and signing them to merchant services contracts.
While the literal definition is one thing, what you will be doing as a merchant salesperson is expanded far beyond that. Yes, you would be selling merchant accounts to businesses, but the process of making that happen includes much more. As a merchant services sales professional, you will meet with businesses to have a long-form conversation whether in person or on the phone to determine what they need out of a payment processing provider and how you can meet those needs.
As a merchant services salesperson, you will be critical support staff to businesses all over that need reliable merchant services such as processing and POS systems. In many ways, you would be essential to one of the most important sectors in our economy--small businesses. If you are passionate about helping small businesses and coming up with creative solutions to solve the problems of business owners, then this could be a great career path for you.
Benefits of being a merchant account salesperson
There are many benefits to becoming a merchant account salesperson, and there are definitely reasons for why it is considered one of the most desirable positions to do from home. If you want to become an account salesperson, then you can expect to enjoy these benefits as a result.
Earn from home
Perhaps the greatest thing about being in merchant services sales is that you can earn an income from home. Many people dream about earning a living from home, but very few are able to achieve it. There are scams out there that promise this flexibility, but our program is a very legitimate opportunity to earn a full-time living from home or earn some side money as a representative. When you are able to work from home and earn an income, many opportunities for life improvement open up. All in all, working from home as a merchant account salesperson makes for a very desirable living.
Have flexibility in your schedule
If you value flexibility in your schedule and having more free time to enjoy with friends and family, then being a merchant account salesperson might be the right option for you. Because you will be earning an income on a commission basis, there is no supervisor to tell you when to work or for how long. This means that while you should be providing basic support and communication to your merchants, you can take a vacation as needed or switch around your hours as you see fit. It's the ideal situation for anyone that wants to have maximum flexibility in their life and achieve the ideal work-home balance.
High earnings potential
The main reason that so many people find merchant services sales to be such a desirable industry is because the earnings potential is high. The amount of money that you earn in merchant services sales is entirely dependent on how you perform as a salesperson, so the sky's the limit when it comes to your earnings. In addition to regular commissions that you earn from sales, there are also frequent opportunities for performance-based bonuses that you can use to increase your income.
Help your local businesses
One of the main benefits of working as a merchant services agent or salesperson is that with the solutions that we have to offer, you'll be able to help your local businesses. For anyone that is passionate about small and local businesses, this is a great career choice. When you work as a merchant services salesperson, you'll be able to work closely with businesses in your area and around the country to find solutions to the problems that they face on an everyday basis. With the help and services that you are able to provide to your clients, you'll help them function with more efficiency, increased profit, and better customer service. Enhancing your local economy and businesses is truly a passion worth exploring.
No sales experience required
While being a salesperson might be new and intimidating to you, you should know that becoming a merchant services salesperson requires no prior experience and can be done by anyone that has a passion for helping businesses find the solutions that they need. With our training modules and comprehensive suite of solutions, you'll have everything you need to learn about this industry and thrive while on the job.
Are most merchant account salespeople successful?
If you are thinking of making the leap into merchant services sales, you might be wondering if most people enjoy success. While not everyone enjoys success in sales or is cut out for sales, those that work hard and are determined to help local businesses find the ideal payment solution for them have a higher chance of success than those that are just in it for the income. If you want to have success in merchant sales, you should be ready to make a strong effort and be persistent.
Need Assistance?
If you have questions, would like more information or if you are ready to get started please click the button below to leave your name and contact information.
Need Assistance?
If you have questions, would like more information or if you are ready to get started please click the button below to leave your name and contact information.