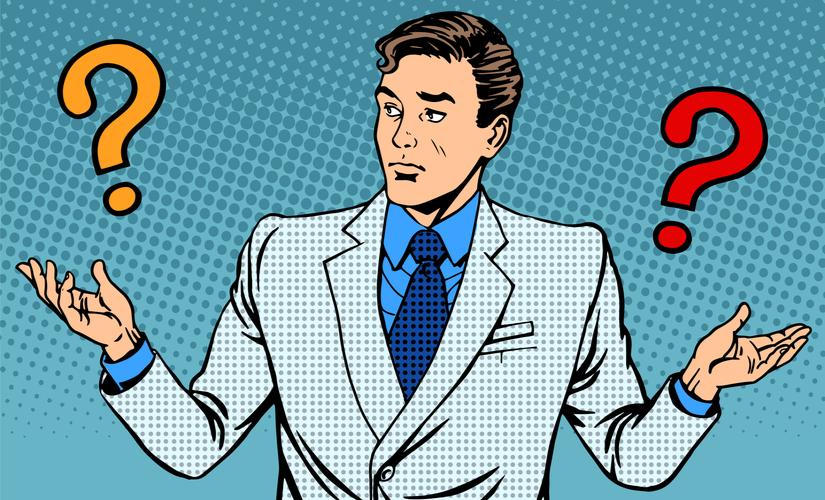 If you are in merchant sales, you have probably already figured out that the main key in succeeding in merchant services sales is having a positive relationship with the merchants that you are selling to. This doesn't differ that much from any other sales position. Having good, positive relationships with your merchants will almost always translate into success. However, merchant services sales are a bit unique in that most merchants already have a provider and are difficult to reach. In this industry, you need to find a way to stand out from the waves of competition that you'll be facing.
One of the best ways to do this is by asking the right questions. Merchants want to know that you are actively trying to learn about their business and solve their problems, not just make your sale and move on. If you can show that you are interested in the challenges that they are facing and meet those challenges with a solution that you are able to provide, then you have a much greater chance of success in selling merchant services.
It's important to remember that it's more than just asking questions, though. To have success in selling merchant services, you need to be able to follow up your questions with actionable solutions that will solve the problems that your merchant faces today. With these things in mind, let's dive into what you should be asking when you meet with a merchant.
Ask Yes/No Questions
If you prefer to get to the point and address the problems head on, then one of the best strategies is to ask questions that have a yes or no answer. This provides you with direct negative or positive feedback right off the bat and allows you to address the problems in the most direct way possible. During this line of questioning, you want to get direct answers instead of getting off-track. Keep your merchant focused on the facts of what is in place now and you'll have an easier time showing them how you can help. This is also a great time to get in your questions that you already know the answers to such as "wouldn't it be nice if you could get more margin on your sales by switching processing providers?". This can lead them to a positive decision easier than you might think.
Identify The Challenges
Another step that you should take is ask questions that help you to identify the challenges that the business is facing. You should ask them about any current issues with their processing solutions to get an idea of how you can help improve the situation. If you truly want to connect with your merchants, then you need to empathize with their situation and provide them with an alternative solution. A failure to do this will lead to decreased success, as you won't be connecting with your merchant as much. Always ask questions that lead to you useful knowledge and conclusions about what your merchant is going through and how you can help.
Learn About Their Current Solution
If you hope to draw your merchant away from their current solution, the best thing that you can do is gather intelligence on that solution. This means finding out the rates, weaknesses, and strengths of the competitor and doing an analysis on whether you can beat their current solution or not. However, this strategy cannot be used if you don't find out the benefits and downfalls of their current provider. When you are asking questions to your merchant, be sure to ask these questions and learn more about who they currently work with.
Anybody that knows anything about business or has spent time with business owners knows that one of the most underappreciated, but necessary services for merchants is credit card processing. Credit card processing is a service that allows businesses to process credit card payments and ensure that their business can accept payments for their goods and services. Without a reliable credit card processing service and merchant services partner, it would be very difficult for any business to succeed or get the most out of their payment solution.
Though this is an undisputed fact, it doesn't mean that it's easy for merchants to find payment processors. In fact, the process can be quite complicated and difficult without the guidance of a professional to explain the benefits of a merchant services provider and what value you will be able to pass on to your customers through your payment processor solution. That's where a credit card processing agent comes in.
A credit card processing agent is responsible for selling credit card processing services to businesses and finding them the right solution to fit their needs. Though every merchant needs a credit card processing partner, it can still be quite competitive out there if you want to succeed as a credit card processing agent. These helpful tips and pieces of information will help you to know everything that you need to know about selling credit card processing services and being successful in the merchant services industry.
Why choose to sell credit card processing?
If you are a motivated sales professional, you might be wondering why you should choose credit card processing services to sell out of all the possibilities that are available to you. If you want to enjoy all of the benefits of a high income in sales but also the potential for freedom and residual passive income, then merchant services and specifically credit card processing sales might be for you. Here are some of the benefits that you can expect when you start working in selling credit card processing.
Income Potential
The first and foremost benefit that draws so many agents to the world of selling credit card processing services is the high-income potential that comes along with a sales position in credit card processing. Not only are upfront commissions high in the credit card processing industry, but you can also earn a lasting income through residuals. This income becomes completely passive after the initial sale and can help you to build a very steady stream of income that lasts a lifetime. If you want to maximize your earnings potential in sales and in merchant services, then selling credit card processing is a great way to achieve that objective.
Flexibility
One of the best parts about working in sales with credit card processing is that you can have the flexibility that you have always wanted. When you work selling credit card processing, you will either operate under a franchise or independently. Either way, it's a great way to earn a living if you want to have a balance between home and work and move around your schedule as you see fit. The flexibility that a career selling credit card processing has to offer is unmatched and can mean that the business is highly desirable.
Help Businesses
If you have a passion for helping businesses succeed and find the solutions that they need to move their businesses forward and a particular talent for pairing businesses with the solutions that they are best suited for, then credit card processing sales might be a great fit for you. When you are selling credit card processing services, you will be immersed in conversations with business owners that have a wide range of needs. Speaking with them to find solutions that meet these needs will be a large part of your daily responsibilities. It can be quite rewarding to help a business owner overcome the challenges that they face and finally take charge of their business' payment solution.
Steps to becoming a credit card processing agent
If you want to become a credit card processing agent, there are a few simple steps that you will need to take in order to do so. Here are the three basic steps that you will need to follow if you want to pursue a career in selling credit card processing.
Plan
The first step in the journey of anyone that hopes to become a credit card processing agent is to plan out how you will conduct business and what the foundation of your services will be. You must decide whether you are going to operate as a franchise under the umbrella of a large merchant services company or if you are going to operate independently. If you are going to be a franchised merchant services provider, then you will need to select a merchant services provider that meets your needs and puts you in the best position to succeed.
Apply
Once you have found your partner to provide merchant services, you will have to prepare an application that shows that you are well-suited to being an agent for selling credit card processing services. This step usually involves supplying the franchising company with all the relevant information that they will need such as tax information, identification, bank statements, and other information that they need to process your application and show them that you are dedicated to succeeding while selling credit card processing services.
Marketing
Now that you have been approved under the umbrella of a larger company that gives you the tools that you need to succeed, you can start marketing your business. Once you have done this, you are now a professional in the credit card processing industry! You can advertise your services, close deals with clients, and start to enjoy all of the benefits that come along with selling credit card processing services. To succeed in merchant services or credit card processing, you must follow these steps and take advantage of the resources that are made available.